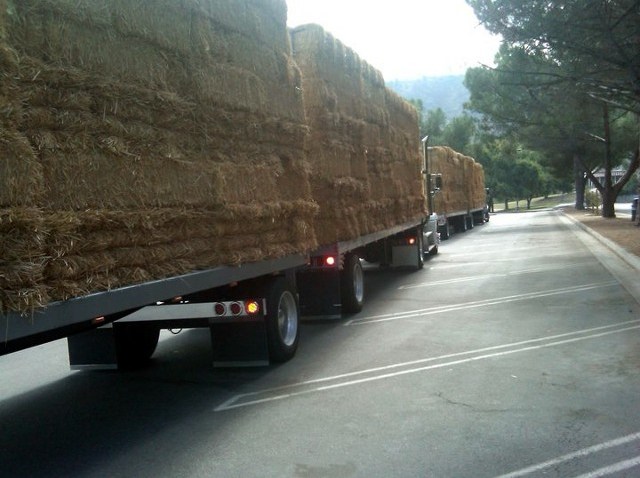 Large and lovely Griffith Park, it seems to us, should have more here-today-packed-up-in-a-month attractions and events. Like, the free Shakespeare plays ISC staged over the summer. Nice.
And holiday events? More please. Perhaps you've heard that the DWP Holiday Light Festival will not be all aglow for 2010, but there's a new holiday happening coming to the park. The old zoo area of the park, which conjures up a certain atmosphere, even via mere words.
It's for a different holiday we should add -- Halloween -- and it will have more scaring than caroling. It's the Los Angeles Haunted Hayride, an attraction that debuted in 2009 in Calabasas (with a few star sightings to boot; Amy Smart showed last year). The 2010 dates are Friday, Oct. 8 through Halloween night (a Sunday).
The Hayriders point out that hayrides tend to be big on the east coast, and not so much on this coast. We hope that this tradition continues to grow, because sitting on a barrel of something slightly rough while ghouls pop out from behind trees is something everyone should experience, regardless of coast.
We'll add that if you think this is just sipping cider and snuggling down in the hay with someone, it is much, much scarier. Just be prepared is all. Boo, etc.
Looking for more spooky events around town? Check out our Halloween 2010 Events Guide.
Copyright FREEL - NBC Local Media