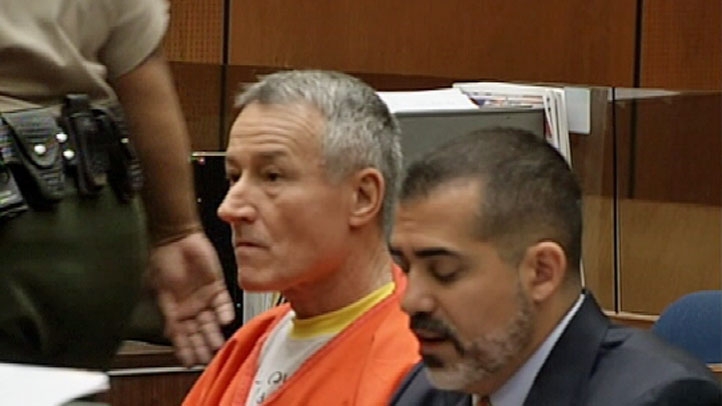 Six months after a teacher at Miramonte Elementary School was accused of felony child molestation, a judge on Thursday agreed to put off again the scheduling of the preliminary hearing to give prosecutors more time to investigate the case.
Full Coverage: Case Timeline, LAUSD "Rubber Room" | About Miramonte Elementary
Former Miramonte teacher Mark Berndt, 61, was clean-shaven and clad in an orange prison jumpsuit, his hands shackled, as he appeared in court facing 23 counts of alleged abuse against children ages 6 to 10 years old at the school in the unincorporated Florence-Firestone area.
The former teacher allegedly blindfolded students, placed roaches on their faces, dangled spoons filled with semen near their mouths and forced them to eat cookies laced with bodily fluid as part of a "tasting game," according to prosecutors.
The judge delayed the date to set the preliminary hearing until Oct. 18.
At the preliminary hearing, the prosecution must show the court it has enough evidence to continue to trial.
Six months ago, authorities were raising the possibility of additional counts of abuse, but none have materialized. Thursday's continuance leaves the high-profile case in a holding pattern, and Berndt remains imprisoned on $23 million bail.
Victor Acevado, Berndt's defense attorney, said his client denies all of the charges, and that he is looking forward to getting the case in front of a jury.
The delay stems from the prosecution's investigation, Acevado said.
"It's really been more of a delay on their end in finishing their investigation," Acevado said. "And then obviously I have to do my own investigation."
Follow NBCLA for the latest LA news, events and entertainment: iPhone/iPad App | Facebook | Twitter | Google+ | Instagram | RSS | Text Alerts | Email Alerts