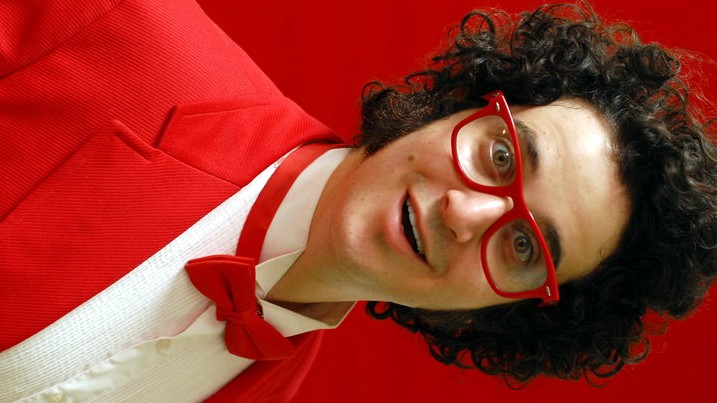 What's your family's favorite first-night-of-Hanukkah tradition?
There are touchstones that remain the same from house to house, of course -- where the first candle is placed and hallowed recitations -- but families also add their own tried-and-true standards, too, in the stories and dishes-served departments. Which is as it should be at the holidays.
But of what of the night before the first night? Surely there is celebrating to be done to welcome the Festival of Lights, and Heeb Magazine is doing just that with an evening devoted to "seven-minute Jewish stories" at M Bar. Comedians Rob Delaney and Sandy Danto are on the line-up, as well as a host of playwrights and actors and other tellers of interesting yarns.
Oh, on the accordion? Mr. Adam Shenkman, pictured above.
The date is Monday, Dec. 19, price is $15, and you'll want to reserve your spot (and you'll want to note there is a minimum for eating/drinking).
So. Will you arrive at your family's celebration the next night loaded with lively tales to retell? We think this will certainly be the case. And what are the holidays if not the sharing of stories? Right, gifts and food and decorations are on the docket, too, but all tradition is built on tales.
Follow NBCLA for the latest LA news, events and entertainment: Twitter: @NBCLA // Facebook: NBCLA
Copyright FREEL - NBC Local Media