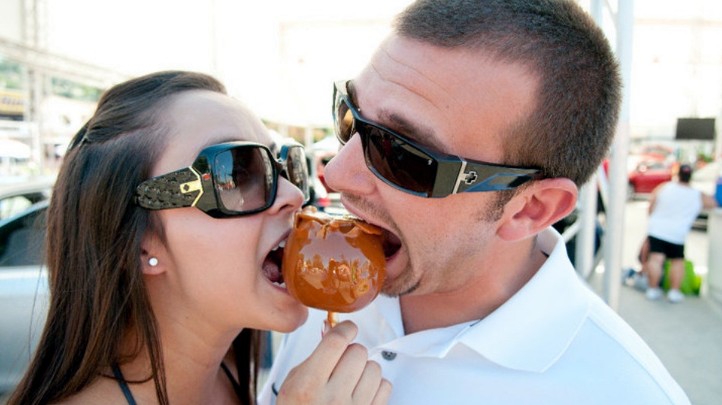 Quick. What's the first three things that come to your mind when you think of the Los Angeles County Fair?
We'll go with fried Oreos, tablescaping competitions, and that giant bull (White Mountain is his name, we do believe). But everyone who loves our county's 89-year-old party likely has their own set of three, and that's the way it should be. Because? Yeah. There are thousands of combos. It is, after all, called "The Largest County Fair in the Country."
The 2011 fair returns to Pomona from Saturday, Sept. 3 through Sunday, Oct. 2. The staples will be back -- FairView Farms and that amazing collections corner and the fried foods -- as well as the shows. OneRepublic, Salt-N-Pepa, and Earth, Wind, and Fire will all perform. Will EW&F play "September" *in* September? That's has to be a special moment.
We also saw fried watermelon on the list. Sorry, fried Oreos. You know we'll be back, but. Fried. Watermelon.
The fair is closed every Monday and Tuesday, save the Monday of Labor Day Weekend. There are all sorts of promotion days and deals, so if your schedule is open, try and swing one of those days. We're assuming here you'll be going multiple times. You have to, right? Maybe you even have multiple sets of threes. That's okay. Maybe there should be a new category: Five Favorite Fair Things. To our list of three we'll add the mirror prizes in the midway and the flower pavilion.
Oh Fair. Happy 89!
Copyright FREEL - NBC Local Media