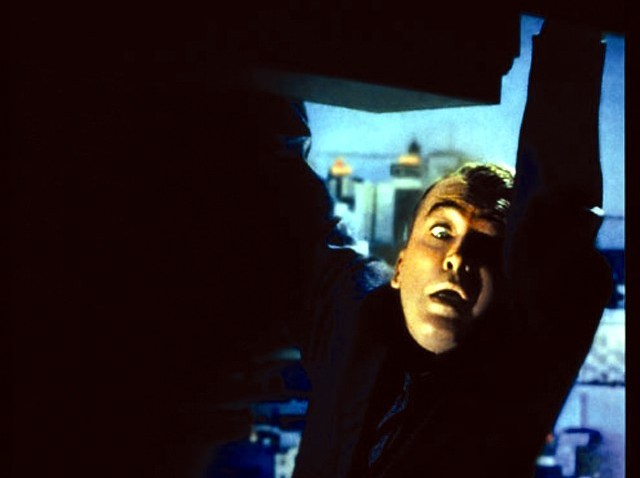 Let's let some film class somewhere quibble about what the top ten most important California films are.
Probably some class is quibbling about what exactly makes a California film, since so many movies are made here, even if they're set on some faraway island or Oslo or outer space. We're talking, of course, about California-set features, and we're suggesting, of course, given the photograph posted above, that "Vertigo" is solidly in the "best of" category of Golden State cinema.
Has San Francisco, or the redwoods, or a mission, ever been used to such visceral, fear-jabbing effect? Okay, "Bullitt." You showed off the City by the Bay very well, too. And you, too, "What's Up, Doc?" Except you didn't jab our fear. You made us want a newsboy cap, like the one Barbra Streisand wears.
The Hammer Museum is screening the Jimmy Stewart-starrer for free on Wednesday, Jan. 5. Clear your calendar and go. The words "Jimmy Stewart-starrer" should be enough, if our ballyhooing about the Hitchcock classic being a great California film isn't enough. If we add "Kim Novak in a pale blue, trim-fitting suit" we bet you'll be in Westwood in an instant.
Copyright FREEL - NBC Local Media