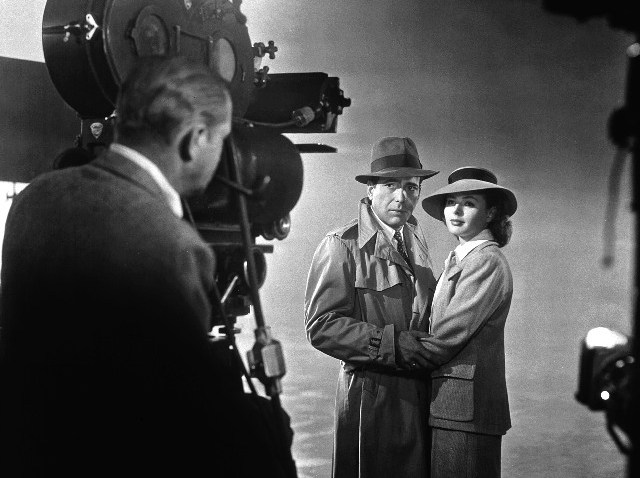 It's always a bit of a gas to see a photograph taken near or around the same time as another, much more famous photograph or film clip.
For example, "Casablanca." How often we've seen those two fedora-wearing lovers leaning in to say goodbye, both in snapshots and on the big screen. Not as often do we see the cinematographer pictured with Humphrey Bogart and Ingrid Bergman.
That's one of the 165 treats the Academy of Motion Picture Arts & Sciences has in store as it debuts "Up From the Vault: 85 Years of Treasures from the Warner Bros. Photo Lab" on Thursday, Sept. 16. The free exhibit, which can be seen in the Academy's lobby, has dozens and dozens of starry pics showing both the sets of celebrated films and other Hollywood-related events.
And famous faces. Marilyn, yes. Of course. And Robert Redford, Joan Crawford. Heath Ledger. The lab started up in 1930, says the Academy site, so bet you will see all the glowy black-and-white stills your Hollywood-history-loving-heart desires. And, of course, modern digital images, too.
Copyright FREEL - NBC Local Media