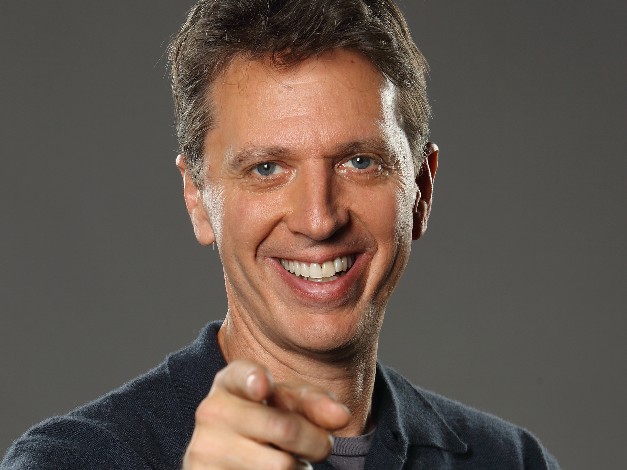 August had been spreading before us, vast and hot and delightfully unbusy. Almost like a tropical beach. Wait. Is that Sawyer standing on our tropical beach? Sawyer! Hey! Over here!
We'd never call the beaches of "Lost" unbusy -- delightful, sure, but very, very busy -- and we'll no longer think of our August as empty. Word from Book Soup has come down that two titans of genre television are getting together to chitchat on Tuesday, August 17 at the Renberg Theatre on McCadden.
Tim Kring is Titan #1. You know him as the man behind "Heroes," and you'll now know him as the novelist behind "Shift." That's the book he'll be talking with Damon Lindelof about. Mr. Lindelof, you recall, kept us talking about "Lost" for a half decade, and put fancies of beaches in our heads.
Yep, he's the other titan we're talking about. And now that we think about it, we're still talking "Lost," two months after its series finale.
We're mentioning this evening now because we think tickets will be scarce as the date approaches. We're not mentioning it because we think these two gentlemen will fold space and time and make late July get closer to the middle of August. Although they probably could make a go of it, if they combined forces and had plenty of rest and nutritious food.
A ticket is $35, and will nab you a copy of "Shift." Signed by Mr. Kring no less.
Copyright FREEL - NBC Local Media