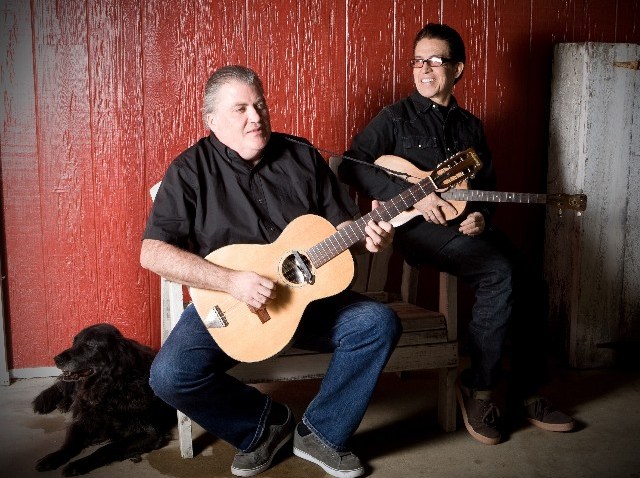 There are multiple centers of the universe, most not even on this particular planet, we'll wager. And those centers are forever shifting, depending on what's going down.
But we'll call Music Center Plaza pretty center-of-the-universe-y most days of the year, given its propensity for attracting the best of cultural offerings in the heart of a great city's downtown. And on Wednesday, Jan. 5, the Plaza's center-of-the-universe-i-ness will be even more clear, when two members of Los Lobos -- David Hidalgo and Louie Perez, also of Latin Playboys -- put on a free noontime show.
Los Loboian-style rocking, LA, downtown, Music Center Plaza? Universe, we got your center right here.
It's all to kick off Los Angeles Arts Month, which is January, so we better get going on this thing. There will be booths and info on all sorts of doings at the show. Plus, Cirque du Soleil artists, cirque-ing it up. You heard about the new show "IRIS" heading for Hollywood? You will, if you haven't, and likely again and again.
Big. A permanent Cirque extravaganza landing in Tinseltown. In fact, in the department of shifting centers of the universe, we'll call opening night of that show, slated for this summer, pretty universe-center-y.
Copyright FREEL - NBC Local Media