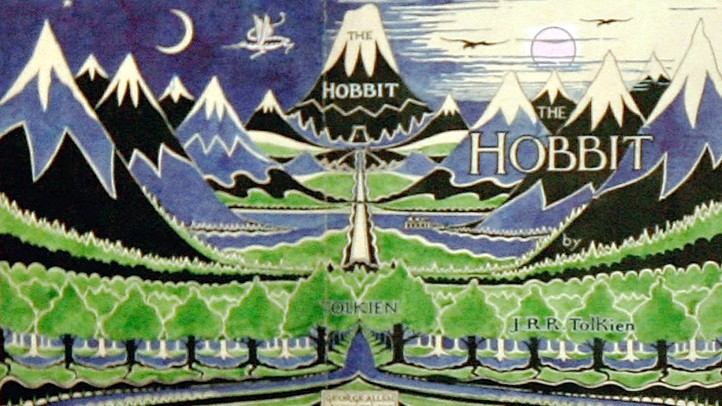 Tolkien Week is always celebrated just around the start of autumn -- it kicked off on Sunday, Sept. 16 -- and Hobbit Day happens within that week. This year that day is Saturday, Sept. 22, and fans around the planet will gather together to make merry, Middle Earth-style, do some "Lord of the Rings" readings, enjoy tunes with a whimsical bent, and imbibe in the way that gentle beings who dearly love a second breakfast like to imbibe.
The Los Angeles gathering is set for Griffith Park, which fits; after all, that's LA's own vast wooded area, its Shire, if you will. And is the story apocryphal that the on-film Frodo himself, Elijah Wood, retreated to Griffith Park to videotape an audition for Peter Jackson over a decade ago? We hear it time and again, so we like to think that the world's most famous cinematic Hobbit was born just north of Los Feliz Boulevard.
Sept. 22 marks the 75th anniversary of debut of "The Hobbit," and it happens to be the birthday of both Frodo and Bilbo Baggins. So expect LA revelers, and revelers everywhere, to be a bit costumed up, with ears and vest in place, and ready to hobnob.
The Griffith Park gathering is a potluck picnic; if you're a fan, and want to join, you'll want to also RSVP at the picnic's Facebook page. There will also be some live reading of the book as well.
If you won't be in SoCal for Hobbit Day, festivities are happening around the country and points further on. Here's a party that's near you, we hope.
Oh, and that's right. Isn't there something happening a few months down the road that's kind of Hobbit-y? Scratching chin. Thinking, thinking...
Follow NBCLA for the latest LA news, events and entertainment: iPhone/iPad App | Facebook; | Twitter; | Google+; | Instagram; | RSS; | Text Alerts | Email Alerts
Copyright FREEL - NBC Local Media