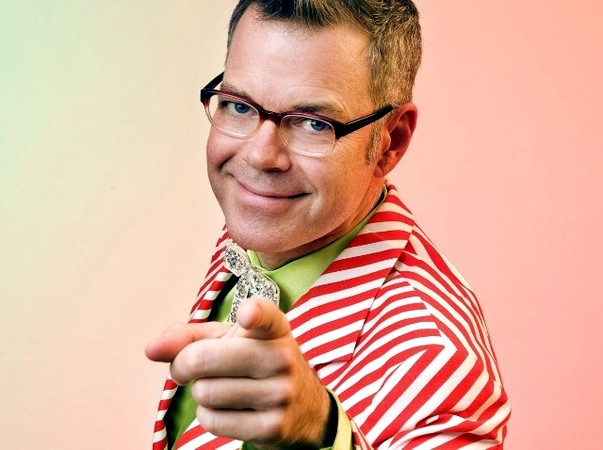 It's October. It's too early to start playing Christmas carols -- well, for some of us, anyway -- we're rocking the Vince Guaraldi already, and hope you are, too -- but it is not too early to start thinking of the holiday-flavored to-dos we'll want to enjoy when the yuletide draws near.
Yuletide-y high jinks get high-jinks-ier in Southern California courtesy of our own local historian wit, Mr. Charles Phoenix. That lover of all things Decemberian and absolutely everything mid-century will be back for six of his retro holiday slide shows in 2010, and tickets just went on sale.
Some of the things we like about this: We'll see a lot of beehive-sporting ladies in green-and-red corsages up on the screen. There will be tinsel trees and kids in 1960s-era feetie pajamas. That Mr. Phoenix will be funny, as always. And that the shows are happening not just in Los Angeles, but at locations around SoCal, meaning lots of people everywhere will be able to go.
The first show is in Glendora on Nov. 21; the last show will be at the Downtown Independent in LA on Dec. 18. Visits to Brea, Riverside, and Pomona happen between those two dates. Tickets range, but they're $25 for the Downtown Independent shows.
The last very important question weighing on our minds is this: What will be this year's Cherpumple?
Copyright FREEL - NBC Local Media