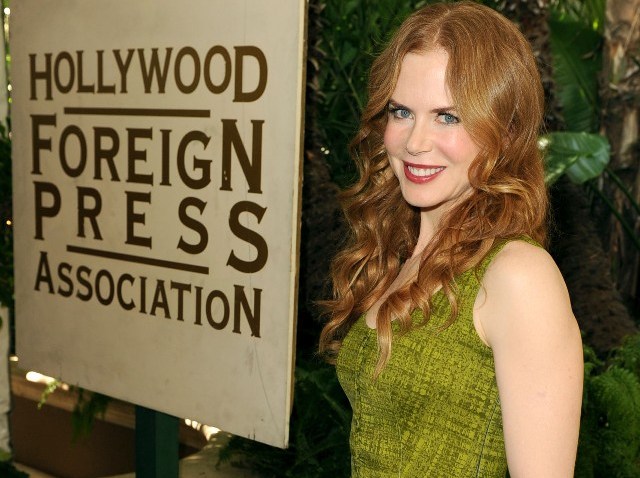 Some would argue that the Golden Globes is just about the most sybaritic night on the Hollywood calendar.
It's the tinkling of crystal from all the tables clustered around the stage at the Beverly Hilton. We sometimes wonder if that crystal-tinkling isn't on some sort of audio loop, a la a sitcom's laugh track. But nope. It's live.
And while a lot of people watch the Globes, fewer people know that the organization behind the Globes, the Hollywood Foreign Press, is also in the grant-giving-away business. On Wednesday, July 28 they gave away several, like $25,000 to Inner-City Arts and $30,000 to Outfest. Think arts groups and coalitions in the film-preserving business and others of that cultural ilk.
It's a big list of grants. And a big list of stars who attended the Four Seasons luncheon. Nicole Kidman, Eva Longoria, Matthew Fox, and Jane Lynch.
Just something to remember when the tinkling of crystal and the swishing of couture gowns returns in January.
And if that picture of Nicole Kidman makes you think of a certain Baz Luhrmann film, you're in luck.
Copyright FREEL - NBC Local Media