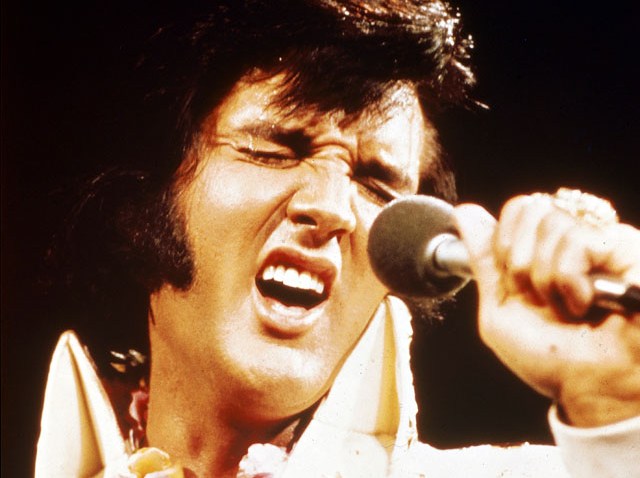 Many fans celebrate Elvis Presley's birthday, each and every year, regardless of the day it falls on.
But it is on a Saturday in 2011, meaning a luau-type lark can be had without thoughts of rising early the next morning. And should we even put here that Mr. Presley was born on Jan. 8? Surely that is on your calendar.
And if you're an Elvis buff, and live in or near Hollywood, you also have something else on your calendar, we're betting: the "Blue Hawaii" luau at the Egyptian Theatre. The theater is screening the movie, which American Cinematheque describes as "classic Elvis 2.0," on Jan. 8 at 7:30 p.m.
In addition to a lot of people in brightly hued shirts and leis watching the movie, there will also be a courtyard party, complete with karaoke and island-style treats. You'll want to watch for details here, and you want to dig out your floweriest shirt, we expect. The courtyard party starts at 4 p.m., the better to get people in a perfectly Presleyian mood for the movie to come at 7:30 p.m.
By the by, this all dovetails -- or gulltails? -- with the opening of Maui and Sons Bar and Grill, next to the Egyptian. Wonder if a place called Maui and Sons might serve up Hawaiian barbecue? Chances are excellent.
Copyright FREEL - NBC Local Media