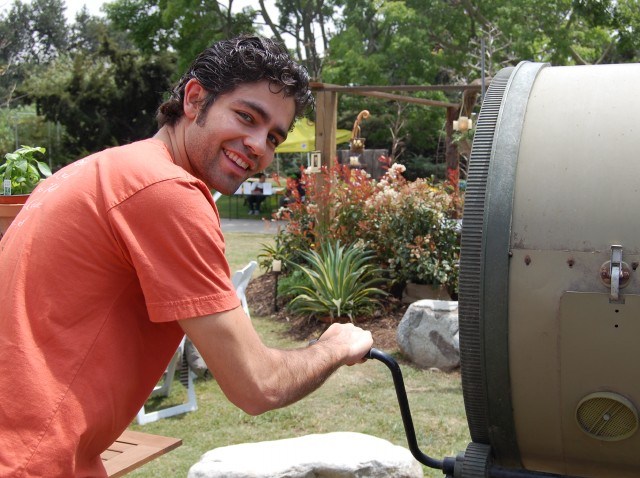 There are many reasons to like the large, large like a giant rhododendron bush, Los Angeles Garden Show.
Here are a few we're going to land on, much like a ladybug on leaf. Gently and briefly.
1. It's for the home gardener. All garden shows are enjoyable in some way, but so many shows have mammoth plots and byzantine plans, and the typical visitor could just never tackle anything they saw at the show at home. The Los Angeles Garden Show is all about the person with a just bit of dirt and plenty of dreams.
2. There's the green emphasis. You might think that just growing plants and flowers is green enough, but there are methods and ideas that are nicer to the thing you're planting all those seeds in.
3. Stars, like Adrian Grenier, have shown in past to lend the green thumbs up. We picture Mr. Grenier as an heirloom tomato man. Maybe wisteria. Just a guess. Because thinking about Adrian Grenier and flowers is a pleasant diversion.
4. It's at the Los Angeles Arboretum and Botanic Garden, one of our not-so-serene city's most serene spots. Except for those roaming peacocks, which occasionally let out a jarring peacock-y scream. Which we LOVE. That was real "love," not ironic "love."
5. It's three days -- Friday, April 30 through Sunday, May 2 -- and full of chats with designers and demos and kid to-dos. Lavender limp? Dirt plant-less? Go.
Copyright FREEL - NBC Local Media