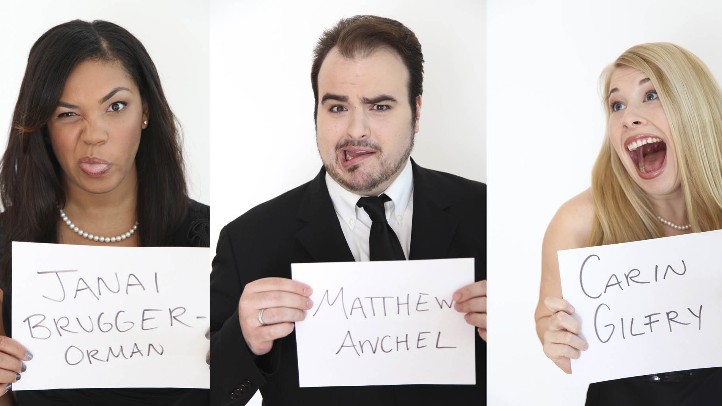 Opera isn't staid, or fussy, or riddled with people wearing people-sized doilies.
Of course it isn't. When you hear such nonsense, don't you just want to don a horned helmet and sing the naysayer right off your own personal stage? We do. Because opera is not cobwebby. It is, in fact, pretty hot; just rifle through five or ten of the best known productions and you come back with affairs and misdeeds and some very troubling you-scratch-my-back-I'll-scratch-yours bargaining. (Hi, "Faust.")
One need only look to the photos released of the musicians from the LA Opera's Domingo-Thornton Young Artist Program to get a sense of that au courant, non-cobwebby factor of which we speak. These people are having fun. They can hit some serious high notes in some seriously epic, rock-your-world arias. They want to move an audience.
And you can be in such an audience on Tuesday, May 10 when a number of the program's performers head for the Hammer Museum for a free performance.
Free and fresh? Can't be beat. Well, mayyyybe we'd add a third "F" there, and that would be, yep. Faust. Is it a story that we can all revisit, as a reminder to not stir up unwanted trouble? Yep. It is. We'd take a little "La Boheme," too, but who wouldn't? Nobody wouldn't, is what.
Mimi and Rodolfo, <3.
Copyright FREEL - NBC Local Media