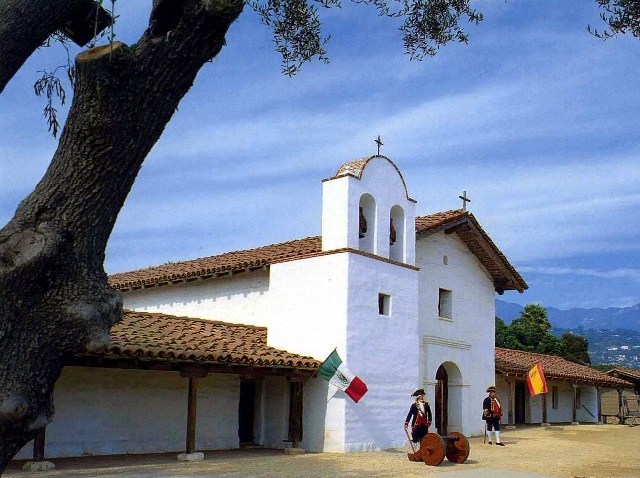 229TH YEAR: Many people will likely be heading up to Santa Barbara parts on Saturday, April 16 in order to celebrate Earth Day (the city has a role in the holiday's beginnings, so it is certainly one of the main places to commemorate the holiday). But something else historic and mind-growing and get-outside-y is also going down on the very same day as Day #1 of the Earth Day celebrations. It's Santa Barbara's birthday, in fact, and some historic happenings are happening around one the city's most photographed and venerable landmarks, El Presidio.
18th C. CALIFORNIA: Visitors to the Founding Day celebrations will be able to observe artisans engaging in activities that were more prevalent in the time of Santa Barbara's birth, like adobe brick-making and the making of leather goods. There will be other to-dos around the grounds. Time's 11 a.m. to 3 p.m. on April 16, and note that you could probably do both Earth Day and Founding Day on the same day, if you're willing to put in a long day. Better yet, if you can spend the night, the Earth Day party continues into Sunday. It's happening at Alameda Park both days. (If you want to be even more planet-minded, the walk between Alameda Park and El Presidio de Santa Barbara State Historic Park is about 10 minutes.)
FREE ADMISSION: Getting into both Earth Day and Founding Day requires no fee; food and additionals are extra, of course.
ONE MORE NOTE: There's an official "observance and ceremony" for Founding Day at 3 p.m. on Thursday, April 21.
Copyright FREEL - NBC Local Media