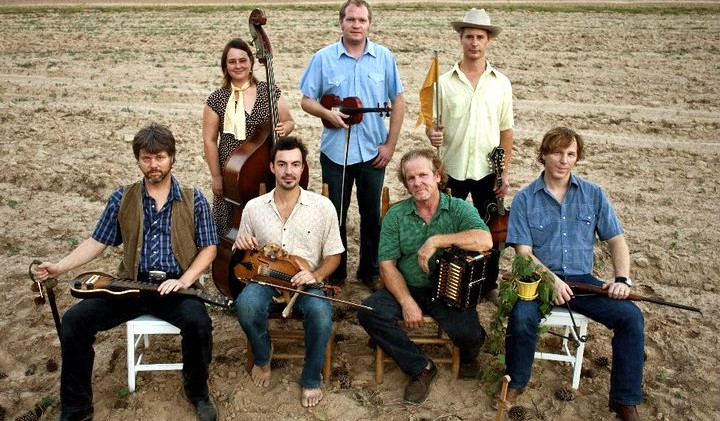 You know those concerts where people just kind of stand, shoulder-to-shoulder, staring rather blankly at the stage while the sounds and songs wash over them?
Yeah. The Long Beach Bayou Festival is not that concert. Boy howdy, is it not. If fest goers are within twenty feet of the musicians they are likely stomping and twirling and raising their skirts a few inches, the better to make their boots hit the dance floor with a more resounding whomp.
It's a summertime dance favorite and it is back for two days at its usual spot, Rainbow Lagoon Park. The dates are Saturday, June 23 and Sunday, June 24. We always like how this party arrives with summer, because it feels a bit sweltery and a bit relaxed all at the same time, just like everyone's favorite season.
And who are the bands behind the accordions and fiddles? Chris Ardoin and NuStep, Joel Savoy, Jesse Legé & Cajun Country Revival, Barbara Morrison, and Zac Harmon are a few names from the roster. They'll all be making New Orleans-style sounds that practically demand a bit of shaking and shimmying on your part.
And speaking of New Orleans: Long Beach Bayou Festival always sets up a "French Quarter" with Louisiana-esque foodstuffs and buyables.
Fest opens at 11:30 a.m. both days and runs through 9:30 p.m. on Saturday; closing time is 8:30 p.m. on Sunday. General tickets at the gate are thirty bucks each.
Follow NBCLA for the latest LA news, events and entertainment: iPhone/iPad App | Facebook; | Twitter; | Google+; | Instagram; | RSS; | Text Alerts | Email Alerts
Copyright FREEL - NBC Local Media