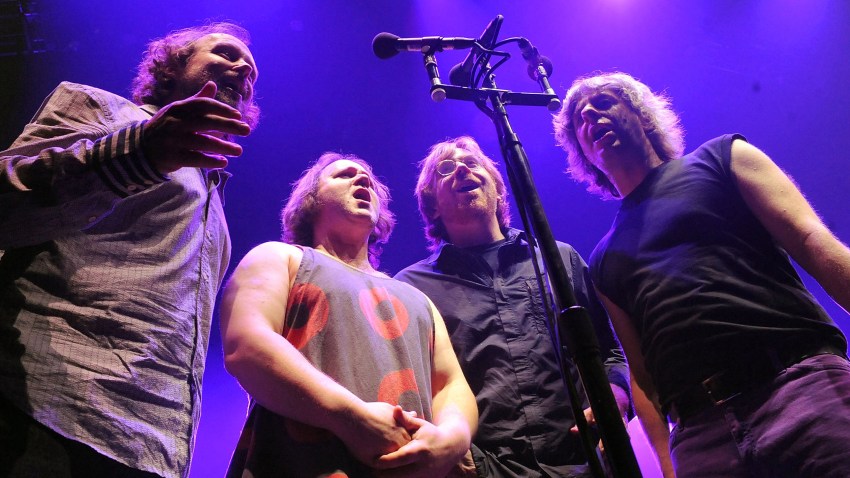 Several Coachella Valley hotels are filling up fast in anticipation of a three-day Phish festival in Indio over the Halloween weekend.
Tickets for the festival at the Empire Polo Grounds in Indio go on sale Monday, according to the band's website.
The band, which announced the location Thursday, has promised a Phish tradition for the Halloween festival -- a "musical costume" show where they play an album by another band.
"Festival 8" will also feature on-site camping at the location, which is home of the Coachella Valley Music and Arts Festival.
The Super 8 at 81753 Highway 111 in Indio is already sold out for the festival.
"We weren't even aware of it," said Rene Soriano, the hotel's supervisor.
She said all of the rooms were booked by June 27 when a rumor that Phish might perform at the Empire Polo Grounds began to circulate online.
The band had posted the message "Save the Date" on its website and teased the Oct. 30 to Nov. 1 festival.
The Quality Inn in Indio on Monroe Street only has a few rooms left for the Halloween weekend.
"I have a few rooms left," said Arun Kakkad, the hotel's general manager.
He said he also heard about the rumor and his hotel quickly filled up.
"I realized something is going on," Kakkad said. "Then I find out it is coming. At the time, I heard it as just a rumor. Then I finally confirmed it was not a rumor."
He said the festival is a welcome boost during the economic slowdown.
"I wish every day could be like this," he said.
Copyright Archive Sources