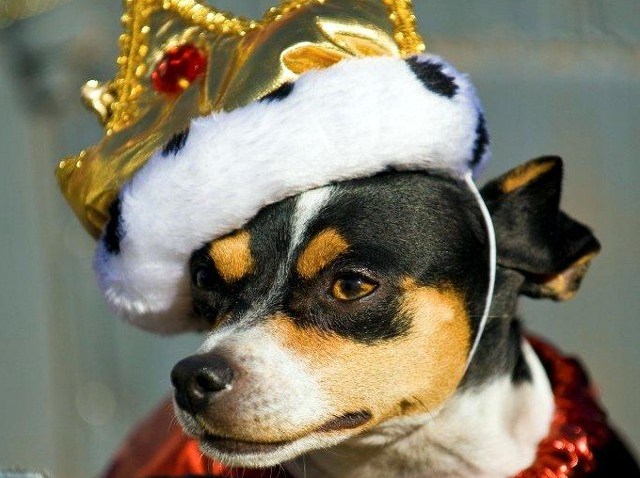 When a pup hits his 10th birthday, he has a few things in common with all other dogs that are marking a decade.
The main thing, of course, is that by this time he is fully and totally very much the king of his household. Maybe in the early years, the puppy days, he didn't feel in charge; but by the time age 10 rolls around for a Rover, that's it. His humans respond to his every wish and will.
And, at age 10, the famous Haute Dog Howl'oween Parade is also very much large and in charge. Some 500 dogs show for this now nationally famous event, which is taking place in Belmont Shore on Sunday, Oct. 31, and they're not just wearing a pair of funny fake ears, either. Their humans have spent days, even weeks, prepping memorable and sweet costumes for their four-footed companions.
Oh, it is a scene. And if you don't have a camera, you'll regret it. You'll see head Haute honcho Justin Rudd, snapping away. Follow his lead.
Watch video here, and get entry info: $15 per dog by Saturday, Oct. 30. The fee will be $20 on the day of. If you just want to watch, you can, and you can do so for free.
If you do have a pooch in the parade, you'll want to get to Livingston Park in Long Beach well ahead of the 2:30 p.m. step-off time on Sunday, Oct. 31. There'll be lots of pups to admire, and you'll want plenty of time to adjust your own dog's elaborate kingly costume.
Copyright FREEL - NBC Local Media