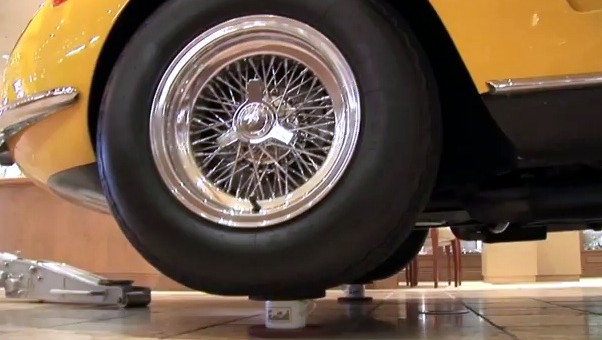 "How does one balance a Ferrari atop four teacups" sounds a bit like an old-time riddle posed by some monocle-wearing high-hatted professor to a room of stumped students.
One almost expects the answer to be "one does not." But the better and more accurate solution is "very, very carefully."
In honor of La Dolce Vita Italian Week in Beverly Hills, and the Rodeo Drive Concours D'Elegance, a Ferrari was indeed placed atop four luxe-lovely Richard Ginori porcelain cups. Placed very carefully, and with much skill.
If you watch the video, you'll hear one of the gentlemen say that such a thing hasn't been done since 1978.
The car is now on display at Gearys in Beverly Hills; see it over the June 18-19 weekend, and during the Concours. The video is rather amazing, and stokes those riddle-intrigued areas of the mind in a highly satisfactory fashion. Rather bellissimo, right? In the way riddles often are not.
Copyright FREEL - NBC Local Media