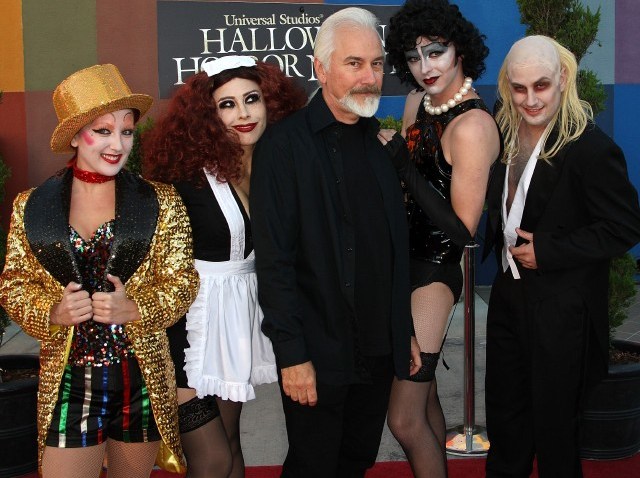 CHILLER-EYEGORE AWARDS: A number of honorees showed at the Friday, October 2nd scare soiree, which haunted the Globe Theatre at Universal Studios. But we want to give a special spotlight to awardee Rick Baker, the man behind the make-up of so very many monsters you know and...love? "The Ring" girl among them. Neck prickles. Mr. Baker was also responsible for the beasty look of "An American Werewolf in London"; you remember the transformation scene. The man has gift with latex and fake fur.
2009 LINT ROLLER PARTY: The Bangles rocked the Palladium-based party, which took place on Saturday, October 3rd. Stars like Anna Faris, Rachelle Lefevre, and Lisa Edelstein showed. The red carpet was strolled by several four-footed guests. And the Mayor Villaraigosa took to the stage to speak. At his side: a dog that looked very much like Sandy from "Annie." We support any fundraiser where Fidos are as welcome as the humans milling around the hor d'oeuvre trays.
"ZOMBIELAND" RULES BOX OFFICE: Everyone seems to be talking about that cameo which we shall not talk about here. "EW" kept it secret though; thank you, Lisa Schwarzbaum. We will give it up, however, for the brief scene at the Chinese Theatre. One, movie people love to destroy Hollywood, so it is always interesting to see how they do it. And two, the zombie-fied Little Tramp impersonator? Gold.
Copyright FREEL - NBC Local Media