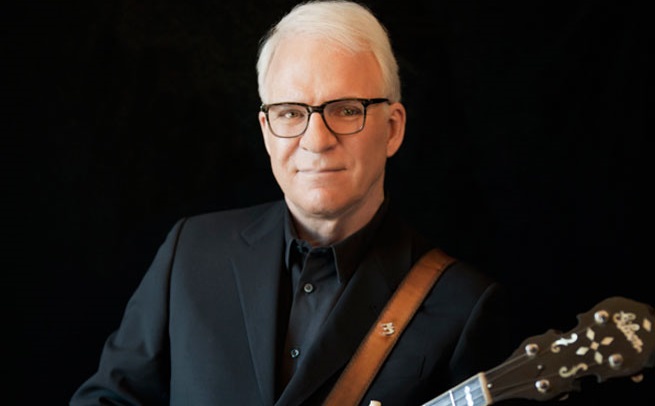 STRUMMING AND PICKING: When people talk about various forms of American roots music, and the artists who've perfected the sound, and innovated the sound, and brought their particular genre to new heights, they sometimes talk about being enveloped by tone and vibe. For bluegrass, in particular, isn't so much something that's listened to while you calmly pat a knee and tap a toe; it is a vehicle you climb inside, maybe a slightly paint-chipped mid-century truck, and you go with it as the driver, the musician you're watching, pushes the pedal to the metal. That encompassing sound that bluegrass is famous for is a happy byproduct of a few fierce fiddles or mandolins thrumming all at once, or a couple of excellent deans o' the banjo banjoing their hearts out, masters of music who aim to draw an audience further into the song, walls and barriers down. This keen musicianship is on display at the Huck Finn Jubilee, the began-in-1975 bluegrass gathering that spreads out, like a soft quilt on grass, over three strumming- and plucking-focused days in Ontario. Those dates are...
FRIDAY, JUNE 12 THROUGH SUNDAY, JUNE 14... and the aforementioned masters of music will be out in fiddle-fantastic force. Steve Martin and The Steep Canyon Rangers are on the bluegrassy bill, as are Béla Fleck & Abigail Washburn. Traditional purveyors of the form The Spinney Brothers shall play, and Railroad Earth from New Jersey. Ricky Skaggs and Kentucky Thunder, The Lonesome River Band, and Leftover Salmon out of Boulder are more majors to look forward to over the long mid-June weekend. Yep, there's a craft area, and retail to peruse, and a beer garden, too, and a Bluegrass Academy for Kids. Plus a lot of bluegrass buffs'll be camping, bringing that relaxed, no-hurry, let's-jam energy to the fest that all multi-day music parties seem to possess.
TICKETS? Set aside your bow, your fiddle, your plectrum and/or your picnic blanket, bluegrassians, and find your way to the center of the sound here.
Copyright FREEL - NBC Local Media