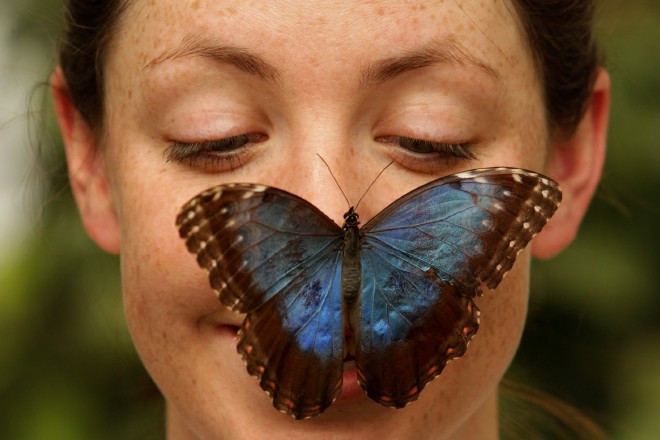 When you hear that the Natural History Museum has once again erected its springtime Butterfly Pavilion, as it has done each springtime for the past 14 years, do you think, "oh, pretty butterfly buggies" and leave it at that?
If so, might we politely recommend that you look closer? The Pavilion changes from year to year in focus and the creatures featured. We got a bit obsessed with the California Dogface in 2011 -- that's our state butterfly, as I'm sure you know -- and in 2012 we're all about the introduction of the polyphemus and sphinx moths.
There are 53 species in all at the Pavilion, which debuts on Sunday, April 8 and flits right through Labor Day Weekend.
About half of those creatures'll be California locals, says the museum. Represent! And all will hail from North America.
Other stuff'll be afoot, or awing, if you prefer. Look for more nectaring plants and more pupae -- best science-y word ever? -- and more information on the stages a caterpillar most go through to take to the skies.
Tip from the NHMers: Get to the Pavilion right after it opens in the morning. The butterflies'll be out and lively, compared to the afternoon, when they begin to seek cooler spots. Like all of us, we suppose.
Follow NBCLA for the latest LA news, events and entertainment: iPhone/iPad App | Facebook; | Twitter; | Google+; | Instagram; | RSS; | Text Alerts | Email Alerts
Copyright FREEL - NBC Local Media