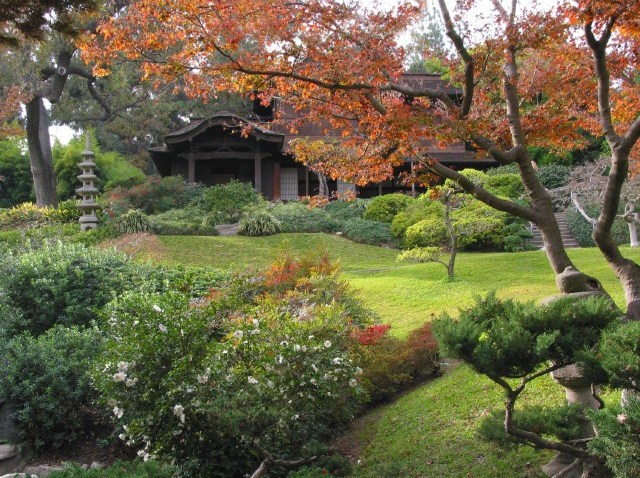 Ah, peace.
Holidays shouldn't be so hectic. We should be playing a fiddle around the fireplace and telling yarns, maybe raising a glass of nog or two. But those days have passed, and now it is all go go go.
And go. And go.
One more place to go, but to slow down: the Huntington Library, Art Collections, and Botanical Gardens. As a special treat both for local fans of historic gardens and out-of-town visitors, the Huntington will open an hour and a half early on Friday, November 27th. Same admission, same everything, just an extra 90 minutes to soak in the quiet splendor.
Earlier hours are rare at the San Marino landmark, so we appreciate the giving-spirit move. We also appreciate the fact that the Huntington says the fall colors are spectacular, and there are roses still in bloom.
Autumnal foliage AND full-petaled roses? Hello Los Angeles. Just another reason we love living here.