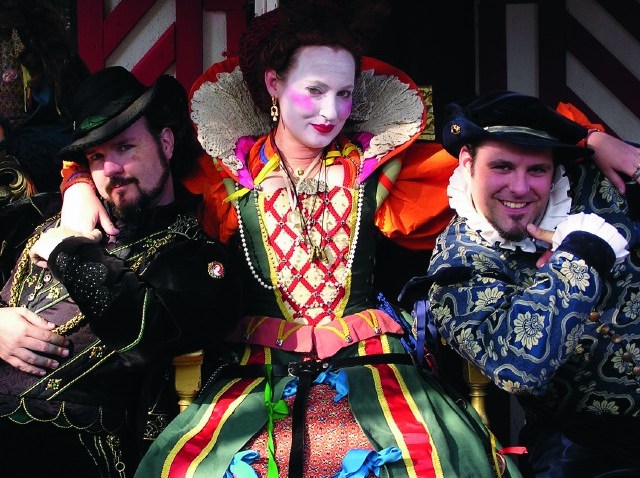 It's right about now we think about reaching for our ruff.
We realize that we're still several months out from spring, and the annual debut of the mondo Renaissance Pleasure Faire, and all those giant, gnawable turkey legs, but the fine, springlike days have us in a merry mood. So we were pleased right down to our maiden boots to learn that the Renaissance Pleasure Faire is doing a small version of their big to-do on Saturday, January 9th.
The occasion? Kings and Queens Week at American Cinematheque. The place? The courtyard of the Egyptian Theatre in Hollywood, which has been the place for jester-y flicks and knightly tales since Wednesday. The time? Noon to 5PM.
Expect music and goods for sale and other noble hijinks. We're just happy our medieval-ish longings will be sated for a bit, and we'll be able to make the big spring affair.
Now where'd we stow that ruff?
Copyright FREEL - NBC Local Media