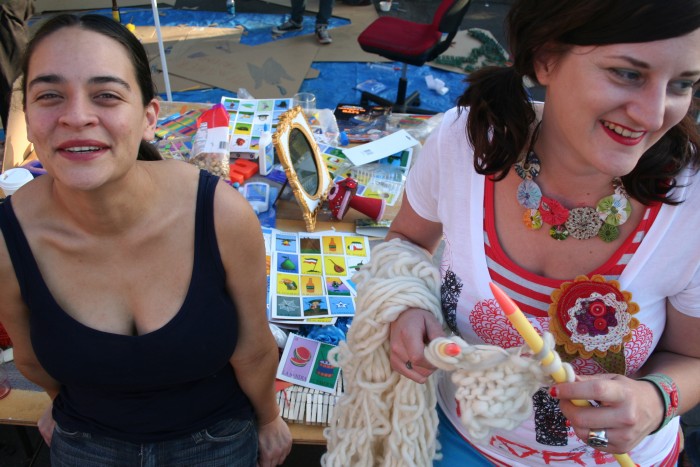 The thing about raindrops is they can be very sweet, when stitched on a funky tee or emblazoned on a coffee cup. Especially smiling cartoon raindrops. Right? There's a charming message there. Turn that frown upside down.
However, when the rain, actual rain, is falling on those funky tees, and making them soggy, well. "Charming" isn't the word. But the people behind the Patchwork Indie Arts & Crafts Festival, that twice-a-year uniquery where items of all sorts are sold, are downright plucky. They're determined to go on with their big fall show, "rain or shine," on Sunday, Nov. 21.
The location is Marine Stadium in Long Beach, which already has a pretty watery name to begin with. So, the best advice is to don your slicker and come browse at the dozens of booths selling pretty and sassy scarves and earrings and notebooks and everything else that can be made, with heart and some spunk, and sold with a smile.
Copyright FREEL - NBC Local Media