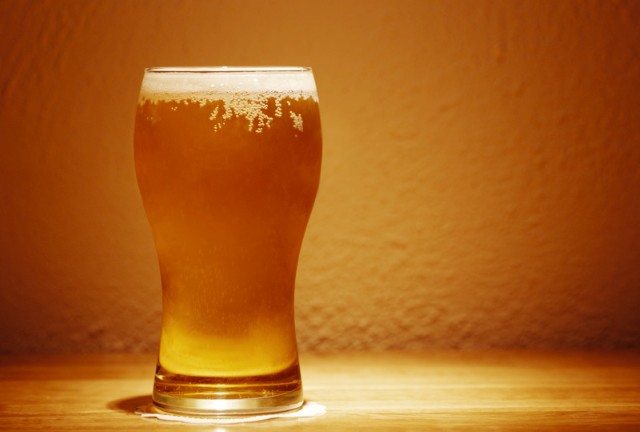 If you've ever walked into a store -- or, well, any place that's selling anything -- and thought, they've got some wasted space here, you're probably not alone. That's why we love the creativity, and gumption, and the outright strangeness of two disparate ideas holding court in one building. The palm reader who also sells socks. The cobbler/cobbler store (that would be the shoe specialist who makes scrumptious pastry).
Now the Wall Street Journal is reporting that retailers are turning to bars, not the kind that line the window to protect the merch, but the liquor-laden kind, the better to appeal to customers who might want a brewski as they try on shirt after shirt after shirt. And when we say customers, we mean specifically men, although we're guessing a lot of ladies might favor this development as well. Zagat alerted us to the trend, and we can already picture the future Zagat-y reviews (the "clothing" was "choice" but the "lager selection" was "lovelier").
We're not entirely sure we'd like to shop while we sip. First, we spill. Awkward, and potentially expensive. Second, we suspect we'd start to look better and better in absolutely everything we modeled as the afternoon rolled on. Oh, maybe now we get it...
Copyright FREEL - NBC Local Media