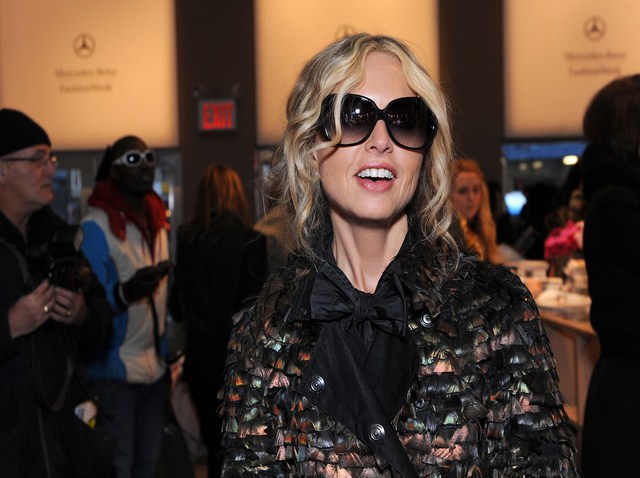 Last night, Zoe tweeted a link to the above video, commenting that "can't take yourself too seriously, this is hilarious." Of course we had to watch, and now we can't stop watching as LA comedian Amy Phillips impersonates Zoe for the YouTube video. In "Real Life Moments With Rachel Zoe" (the first episode!), "Rachel Zoe" goes grocery shopping, and drops her famous soundbytes all over the place.
We won't spoil it for you by revealing too much, but we especially love the moment with the cart cup holder and her remark that "these watermelons. are bananas." Amy even went further than nailing down Zoe's speech cadences in her portrayal; she dons a top similar to the Missoni that Zoe so loves.
As Zoe's popularity continues to spread, a comedic sketch such as this was already overdue. Frankly, we're surprised that it came from nowhereland YouTube and not SNL or the like. But so long as it makes us smile over and over again on this last day of a hectic fashion week, we'll totally take it. Now to wait for a second episode...—Cynthia Drescher
For more stories from Racked LA, go to la.racked.com.
Copyright RACKL