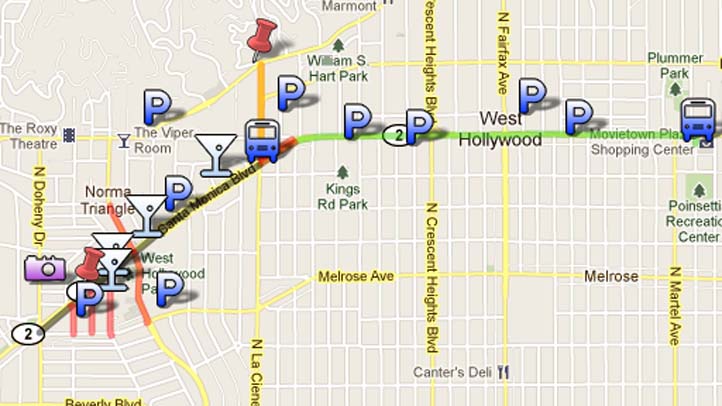 This year's West Hollywood Halloween Costume Carnaval is set for Monday, and with so many attendees, street closures and general silliness, the night can be a little tough to navigate.
So we've put together an interactive map and we need your help keeping it updated.
The map -- which so far includes parking options, bus routes, closures and parties -- is open to all contributors. If we left something off the map, feel free to add it.
Users can edit the map by visiting this link.
The Oct. 31 event draws hundreds of thousands of people and is one of the biggest Halloween celebrations in the world, according to organizers.
Update: After being posted live for just a few hours, we got our first addition to the interactive map: "Trunk or Treat" in San Dimas. Although it's not part of the WeHo Carnaval, it is a Halloween event on Oct. 31, and it looks like fun. So we're changing up the theme of the map -- all Halloween events are encouraged. So post away.

View West Hollywood Halloween Costume Carnaval 2011 in a larger map
Follow NBCLA for the latest LA news, events and entertainment: Twitter: @NBCLA // Facebook: NBCLA