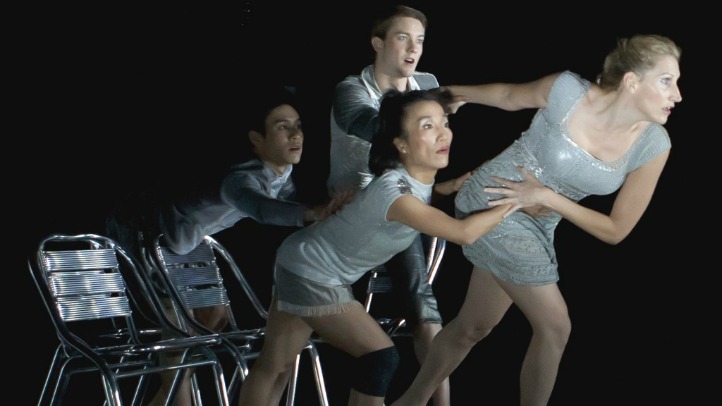 Two dance companies will join forces for three nights in December to perform their creative talents for Los Angeles.
The Pennington Dance Group, based in LA, will be featured with the British Modern Dance Company, Yorke Dance Project to put on a night of modern dance.
"Across Connections" will be at the Martha B. Knoebel Dance Theater at the Carpenter Performing Arts Center in Long Beach on Dec. 3.
On Dec. 10 and 11, the groups will perform at the ARC (A Room to Create) Pasadena, Pennington's headquarters.
This will be the first time the two companies perform together. Directors of the two groups, John Pennington and Yolande Yorke-Edgell, both studied under dancing great Bella Lewitzky.
The two groups will be performing pieces from their own companies and then join to perform an original sequence called "Overlay." According to organizers, the groups choreographed this piece across continents.
"It is an unconventional way of choreography," Pennington said. "We emailed, sent video, and we Skyped."
Pennington said the two groups came together the week of Thanksgiving for rehearsals.
"There were moments that didn't work so we had to adjust," he said. "But there was also moments of wonderful surprises. It was a challenge for (us) as choreographers."
Pennington said Yorke-Edgell and him had the mutual idea to create this show using both companies.
"Our mission is to create new work," Pennington said. "So why not try this together?"
"In Los Angeles, the history (of modern dance) is incredible," Pennington said. "A lot of people don't know that a lot of modern dancers grew up here, trained here then left (due to low support)."
Pennington said families will enjoy this show which includes "something for everyone."
"The more people go to live theater then there is another level of engagement," Pennington said.
Los Angeles-based Electronic Music Composers will be providing the music to the program.
Tickets for the performance are $20 and $15 for students. Pennington said tickets are still available for all performances.
Follow NBCLA for the latest LA news, events and entertainment: Twitter: @NBCLA // Facebook: NBCLA