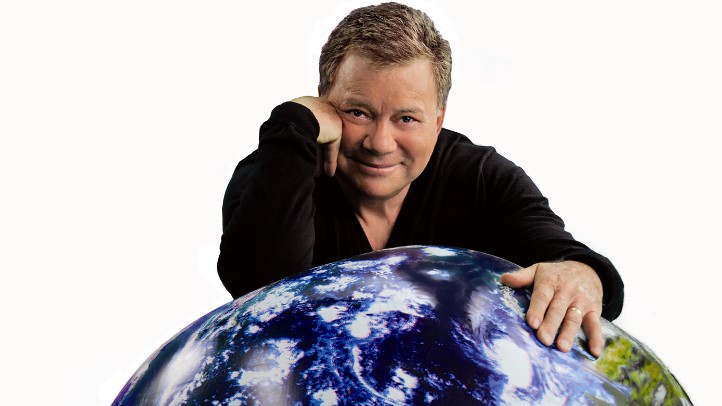 What can't William Shatner do?
He battled Tribbles. He raises gorgeous horses not far from the sequoias. He makes documentaries. He's all over the commercials and the sitcoms and the Internet.
If we took out our jar of grape jelly in the morning and it had his twinkle-eyed mug on the label, we wouldn't be shocked. We'd simply shrug and say, "Yep. That's the Shatner we know and adore."
If you're also a little bewitched by The Man Who Was, Is, and Always Will Be Captain Kirk, you're likely setting coordinates for the Pantages Theatre on Saturday, March 10.
That's because William Shatner -- Bill to those in the know -- will be performing there for one night only. It's called "Shatner's World: We Just Live In It..." and that title alone says so much.
What do we mean by "so much?"
Mr. Shatner will do a bit of singing and a lot of storytelling, all with that quintessential twinkle in his eye.
Sold? Sold.
The show was on Broadway, if it is ringing a bell. Or, er, if it is ringing a tricorder, is perhaps more apt.
That's it. Oh. We felt like our day would only improve if we stuck Google Imaged "Captain Kirk" and it did.
What color would you call the captain's classic stretchy uniform top? Olive-yellow? Galaxy green? It's a thing of beauty. And it, like all of us, is in Shatner's world, too.
Follow NBCLA for the latest LA news, events and entertainment: Twitter: @NBCLA // Facebook: NBCLA
Copyright FREEL - NBC Local Media