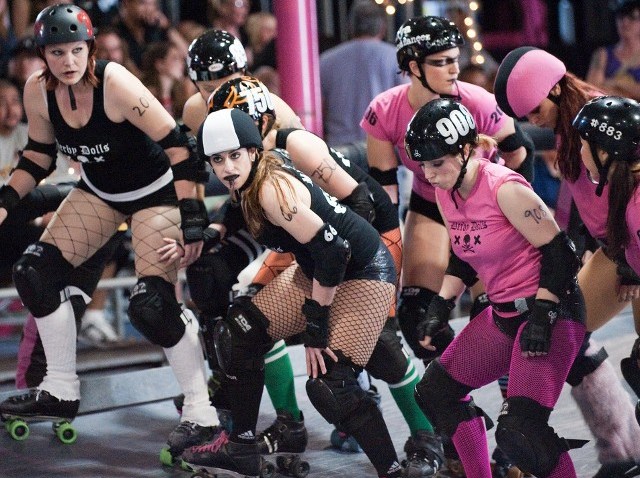 We've heard one or two resolutions in recent days, but, once again, we're a mite heartbroken no one is vowing to be scrappier.
Do more sit-ups? Well. Yes. That's awesome. But. Yawn.
Wouldn't just promising to be bolder, tougher, and scrappier help a lot of situations? Just own up in the new year. Stand up. Yes, we all need to exercise and get our files in order and see Paris. But if we promise ourselves that we'll be a little tougher in the face of whatever life delivers us in the coming year, other issues tend to whimper away, looking for cover.
Derby-Doll-up, in other words.
You get the sense that our own famous derbyists never have to make a new year's resolution to be scrappier. Maybe some need to scrappy-down, in fact (we hope they don't). And if you want to see some of their fierceness, and be inspired, it just got easier: the 2011 tickets are now on sale.
There are different games, like All-Stars and Interleague, so look over all the package details. The general price for Package Two, which is called the Derby Haul, is $145, but there are other price points and things that come with various packages, so read read read.
And when we say be scrappy like a Derby Doll in 2011, we are not saying you need to throw a knee in front of that irascible coworker of yours. But maybe you just work it out, if not on a banked track, then a conference room, with donuts. Stay scrappy.
Copyright FREEL - NBC Local Media