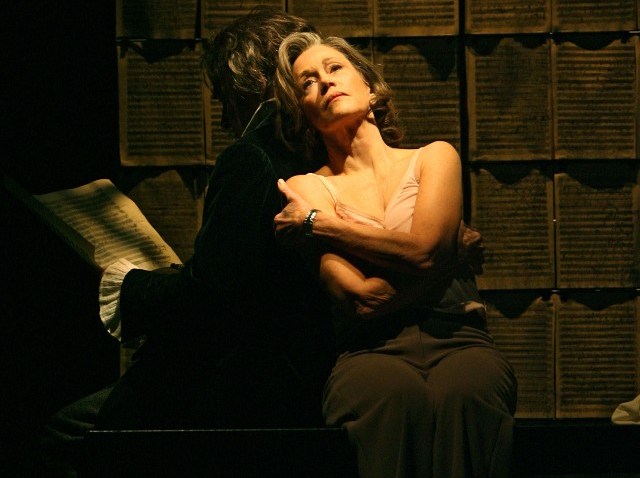 The words "it's been the talk of the theater world..." tends to be slapped on the front of every third play, whether the play has earned that opener or not.
But certainly "33 Variations" is deserving. After all, the work, which goes into previews at the Ahmanson on Sunday, Jan. 30, is from Moisés Kaufman, the talent behind "The Laramie Project," not to mention the director of "Bengal Tiger at the Baghdad Zoo."
Much of the buzzity-buzz however, which we're certainly joining in here, is over the star: Jane Fonda. And it isn't as if Ms. Fonda will pass on and off stage in a much-ballyhooed cameo; her role provides the central heat in a play that moves between Beethoven's time and the modern day.
Also of interest: A pianist is on stage during the show ("33 Variations" is in reference to music, but then you likely knew that).
It's a Taper production that's jumped to the Ahmanson, the second change-it-up factor of the play (the first being the jumps through time). We like the unsettled nature "33 Variations" is already promising. Settled=ho-hum.
"33 Variations" begins previews on Sunday, Jan. 30 and runs through Sunday, March 6.
Copyright FREEL - NBC Local Media