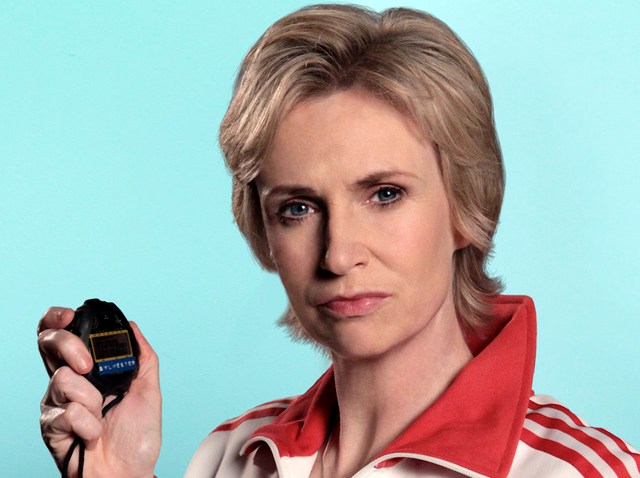 When a film or television character has a famous prop they're often seen with -- say, a bullhorn -- it makes sense for that character to be holding it when the day comes that Madame Tussauds comes calling.
Not that Madame Tussauds always comes calling. A character and/or actor has to be memorable, larger than life, and made a significant impression on the annals of pop culture. We'd say Sue Sylvester of "Glee" qualifies.
On Wednesday, Aug. 4, Madame Tussauds will unveil the new Sue Sylvester figure de wax, and yes, the figure will be holding her famous bullhorn. Jane Lynch, who portrays the almost-always-cheerless cheerleading coach on the hit FOX phenom, will be there, as well as other "Glee"-sters (which ones we don't know, but that's the promise from the Tussaudians).
This is all going down at 11 a.m. in the front courtyard of the museum, so bet it'll be buzzing with both fans and tourists who happen to be visiting Hollywood Boulevard. We're kind of hoping a real bullhorn makes an appearance, just to keep things orderly. Or maybe the mere sight of Sue Sylvester, even a faux one, will keep people in line.
Here are pictures of Jane Lynch getting measured for her wax likeness.
Copyright FREEL - NBC Local Media