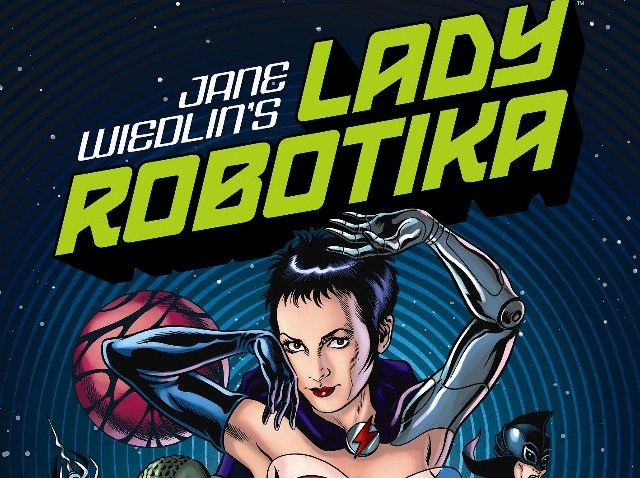 The Monday after a huge comics-packed convention can feel like the most comic-less day of the year. All the buying and browsing and thumbing-through is done. Kaput. Sigh.
Perhaps Meltdown and Jane Wiedlin sensed that sad void would reach its maximum voidiness on Monday, July 26, and they planned accordingly. Their devious and delightful plan: Send the rocker to the Sunset Boulevard-located store to sign her new comic book "Lady Robotika."
She'll also be playing some music. She'll also be chatting with the fans (several, we're betting, already follow her frequent tweetery on the Twitter). Bill Morrison of "The Simpsons" will be there, seeing as he had a hand -- or brain, rather -- in "Lady Robotika."
And, helping out that day-after-a-comics-convention-weekend vibe, attendees are encouraged to dress up in their "sci-fi best." Doesn't matter if your outfit hasn't been dry-cleaned since you got home from San Diego. You'll be in a good group, a forgiving group, a group of people probably taking their costumes out for a third or fourth spin.
"Lady Robotika" battles your Monday from 7-10 p.m. on July 26 at Meltdown Comics.
Copyright FREEL - NBC Local Media