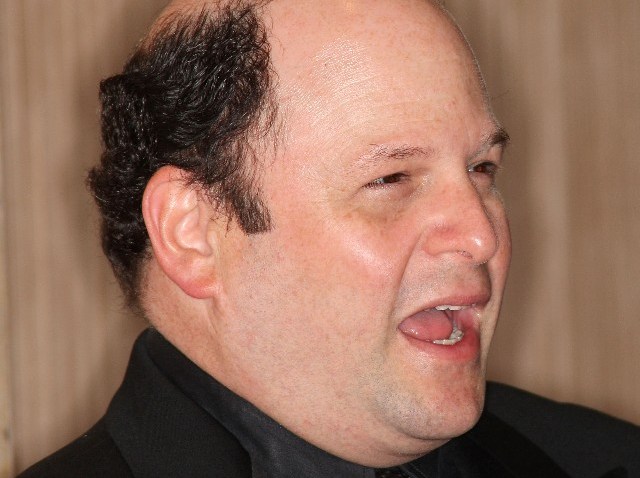 Oh happy day. Are we going to talk about Jackie Earle Haley twice within 24 hours?
Must be a good omen. We just recommended the "Bad News Bears" screening at ArcLight Sherman Oaks. And now we're thinking of Mr. Haley again, thanks to the opening of "They're Playing Our Song" at the Freud Playhouse.
He's not in it. But Jason Alexander is, and the man who was George Costanza is playing romantic, a surprising but welcome turn. This is what we wished for for Mr. Haley some time back. And we wish it for all character actors who never seem to get to get the girl (or, when they do, it turns out to be poor, envelope-licking Susan, which is a whole other matter).
The musical's story: Two New York-y creatives meet cute and quibble and warble and tell a romantic, twist-filled tale through the stylings of Marvin Hamlisch and Carole Bayer Sager. Yes. And Stephanie J. Block is the lady in the lovey pairing. Feeling the flirty from here.
It's at the Freud Playhouse from Tuesday, Sept. 28 through Sunday, Oct. 10. And you'll likely be home in time to catch the last "Seinfeld" episode of the day, in reruns. Which comes not long before the first "Seinfeld" episode of the day, in reruns.
Copyright FREEL - NBC Local Media