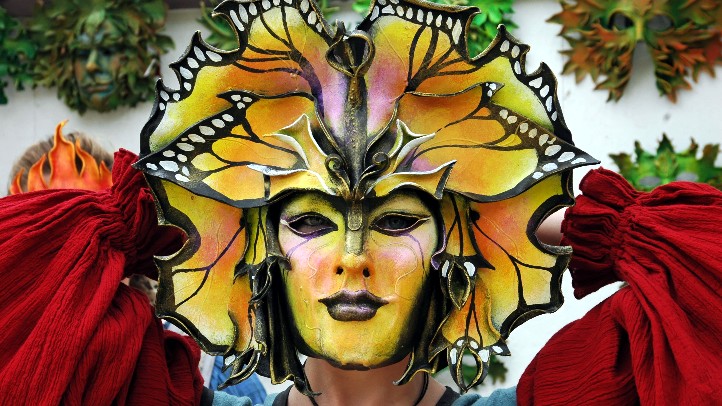 When one hears the words "Renaissance fair," one could be forgiven for having three questions.
1) Will there be jousting? 2) Will there be turkey legs? 3) Will there be sparring of a ribald nature, with plenty of medieval-y callbacks dropped in for good measure?
When it comes to the annual Original Renaissance Pleasure Faire, a single "yes" will handily cover all of those common questions. It's Southern California's biggest be-ribboned frolic, and it opens at Santa Fe Dam in Irwindale on Saturday, April 9.
Now, a few things to note. The Faire runs only the weekends, so don't don your tights and make for Irwindale on, like, a Wednesday. Although we don't want to stop you, if that's what you want to do; we're just saying the fair will be closed. Tight away, we say.
It closes on Sunday, May 22, so making haste -- or hayste, if you prefer -- is advisable.
And it is brimming with family to-dos, as well as pleasures for the grown-up reveler. Jousting, yes, and musical performances, and medieval-y vittles of all sorts. And leather goods and feathery masks and all sorts of soaps and smellables for purchase. Plus tankards? We hope. Velvet shoes with bells on the toe? Double hope.
Ren Faire is never the same fair twice; last year had some new offerings, including a "Hamlet" in 30 minutes presentation, and a variety extravaganza that covered a lot of entertainment in a short window of time.
An adult ticket at the fair is $25, but it is a bit less online. Ye yay!
Copyright FREEL - NBC Local Media