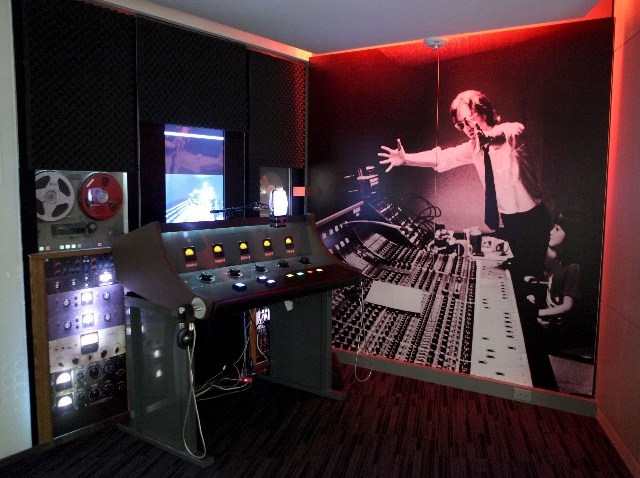 Have you ever described a pair of eyeglasses as "John Lennon-style"?
We have. And when a spectacle style is associated with person, that is downright iconic. Of course, the singer-songwriter was known for a few other things, outside of the facewear he favored. The Grammy Museum will be looking at those other things, and yes, even his glasses, during the run of the "John Lennon, Songwriter" exhibit, which opens on Monday, Oct. 4 to the general public.
What can be known by a man whose voice is very likely ringing out from dozens, if not hundreds, of radios and docks and speakers, even as we type this? Plenty, of course. The Beatle and the lauded solo artist and the icon to generations was prolific, and his works ran deep and wide. You'll see drawings in the show, and Mr. Lennon's own typewriter. A number of guitars will be lined up, and lyrics penned by the singer-songwriter. And his eyeglasses. And footage. And albums. And more.
It is John Lennon birthday week around Los Angeles, and there have already been a few major to-dos -- among them, the Quarrymen concert at the Egyptian, and the Yoko Ono concerts -- and now this visual feast for fans. Oct. 9, 1940, was the day John Lennon was born, in case you want to be at the Grammy Museum.
Oh, and look at this: There will be a benefit concert on Nov. 2, in association with the new Hard Rock in Hollywood. And the exhibit itself will run through March 31 of next year. We like when birthday remembrances last well beyond a week.
Copyright FREEL - NBC Local Media