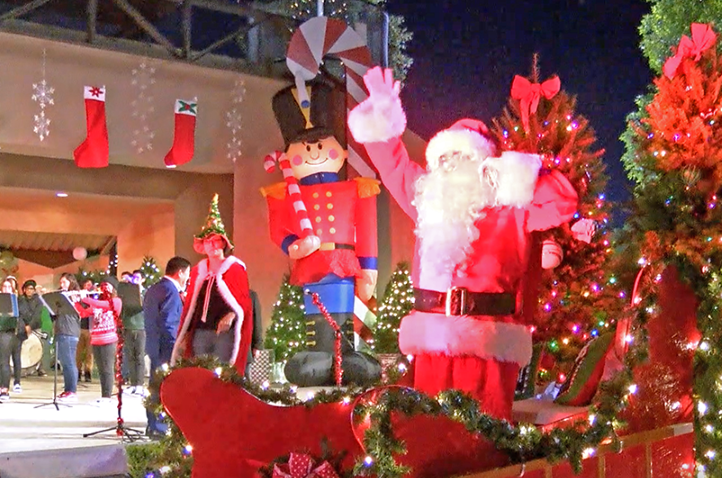 Kickoff the holiday season with 20 tons of snow, music, lights and visits with Santa on Friday, December 6.
Monterey Park's 7th Annual Holiday Snow Village event will feature snow play and sled runs, holiday music, and pictures with Santa at the Barnes Park Amphitheater.
On December 6 at 6 p.m., the city will welcome Santa with carols and help him light the amphitheater and city displays. Following the tree lighting, attendees will be entertained by holiday music, snow play with two sled runs and a play area. Participants are reminded to dress warm for this outdoor event and wear closed toe shoes to play in the snow.
The event will also have refreshments, photos with Santa and a Christmas tree raffle. Also look for a special appearance by The Grinch and live performances by local school children.
The city invites families to join the festivities at Barnes Park Amphitheater at 440 S. McPherrin Ave. in Monterey Park at the southeast section of the park at the corner of Harding and Ramona Avenues.
For more information, contact the Recreation and Community Services Department at recreation@montereypark.ca.gov, call 626-307-1388 or visit https://www.montereypark.ca.gov/1190/Holiday-Snow-Village