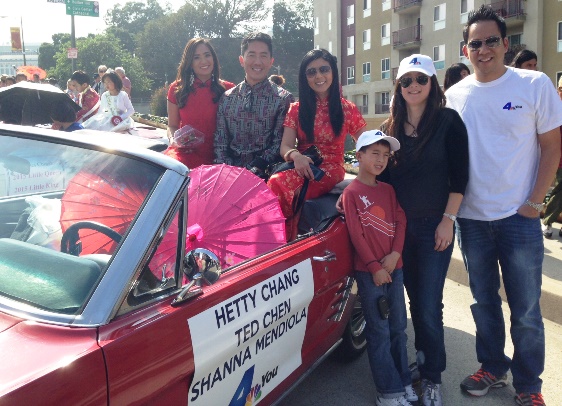 Celebrate Lunar New Year with NBC4 Southern California at the 117th Annual Golden Dragon Parade in Chinatown on February 13 from 1-3 p.m. Several members of the NBC4 news team will be there including Hetty Chang, Ted Chen and Shanna Mendiola.
NBC4's Meteorologist Shanna Mendiola will debut the NBC4x4Caster - mobile weather Jeep - and members of NBCUniversal's Asian Pacific Americans diversity group will march.
The parade is organized by the Chinese Chamber of Commerce. For more information, click here.