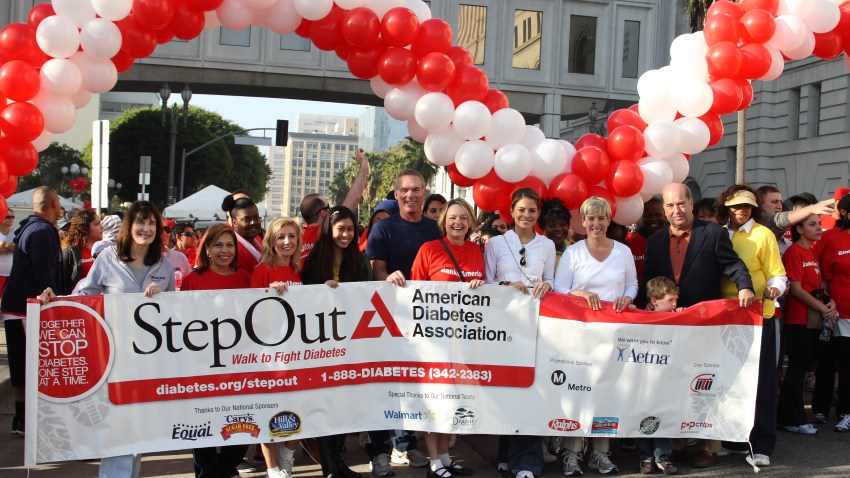 Did you know that 1 in 3 children in the United States faces a future with diabetes?
Step Out: Walk to Fight Diabetes 2010 is a part of the American Diabetes Association's Stop Diabetes movement and the signature fundraising walk taking place in 144 cities across the United States to help raise money to help change the future of diabetes.
NBC Universal and NBC4 invite you to take part in the Step Out: Walk to Fight Diabetes on November 13th on the Universal Studios Backlot. Registration begins at 7:30AM and the walk begins at 9AM.
All participants will be allowed an unprecedented up-close look at the magic behind filmmaking. The 5K (3.1 mile) Walk begins at Spartacus Square in Rome, next, stroll down the romantic streets of Europe and even a sojourn south of the border at Universal Studio's Mexican Village. Only fundraisers of Step Out: Walk to Fight Diabetes will enjoy a rare behind-the-scenes look at Hollywood...from a vantage point that even the Universal Studios millions of guests don't experience!
The day of the event is a party to celebrate fundraising accomplishments of the participating individuals and teams, as well as an opportunity to promote awareness about diabetes in the local community. The money raised by the walk helps the ADA provide education programs, protect the rights of people with diabetes and fund critical research for a cure.
To register or learn more, please visit www.stepoutLA.com Every step you take and every dollar you raise can help make a difference!
.