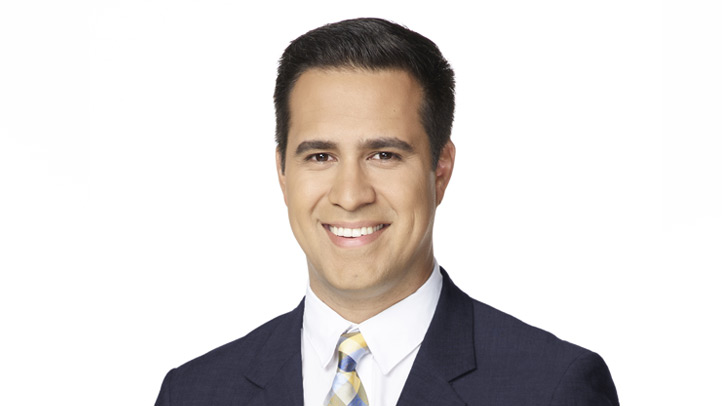 Jonathan Gonzalez is the co-anchor for the NBC4 weekend evening newscasts at 6 p.m. and 11 p.m. He is also a general assignment reporter weekdays for the 11 a.m. and 4, 5 and 6 p.m. newscasts. His most recent stories can be viewed here. Follow him on Twitter here.
Gonzalez is a native of the San Fernando Valley and grew up in Burbank, California. He comes to NBC4 from Denver, Colorado, where he was a reporter and anchor for NBC affiliate KUSA Channel 9 News. He began his journalism career in Bakersfield, as a reporter for KBAK/KBFX-TV.

His passion for storytelling and curious disposition serve him well as a journalist. Gonzalez has earned industry recognition for his news reports having won multiple Edward R. Murrow Awards, Emmys and Golden Mike Awards. He has covered prominent local stories with national appeal including the 2016 Presidential Primary in Colorado and President Obama's first visit to Fresno, California, about the impact of the drought on the region.

As a journalist, Gonzalez strives to give a voice for people in-need. For example, he reported a story about two families of Highlands Ranch, Colorado, who are bonded by breast cancer and spotlighted a Denver coffee shop that helps rehabilitate the homeless by providing housing and jobs.

Gonzalez is a graduate of California State University, Northridge with a Bachelor of Arts degree in Broadcast Journalism. As the son of Costa Rican immigrants, Gonzalez is proud of his Latino heritage.

In his free time, Gonzalez enjoys exploring nature, playing the guitar and photography.