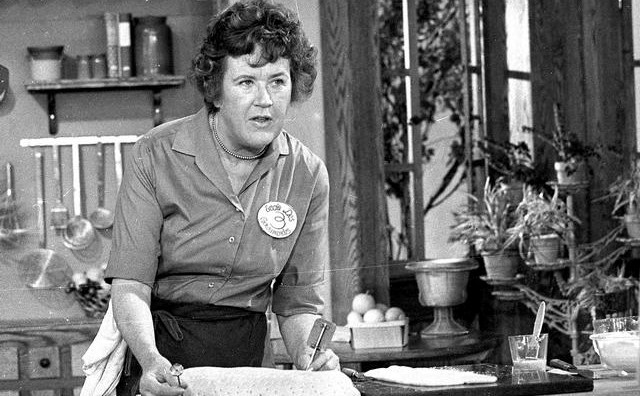 Several restaurants around Southern California, and the entire nation, for that matter, will be cooking up various Julia Child-inspired dishes over the next week. It's all in loving memory of the most famous chef of the modern era, and it is a moment to mark the 100th anniversary of her Pasadena birth.
Oh, we went and mentioned Pasadena there. As you might imagine, the city that is much associated with Ms. Child -- along with another "P" city, of course (bonjour, Paris) -- wants to do it up for the big occasion. And the Crown City will indeed, on Wednesday, Aug. 15, which is the very anniversary of the chef's birth. Pasadena, in fact, plans to raise a toast to Ms. Child, all at once, in several spots around the city.
Want to join the Julia Child Citywide Cocktail Party? Find a participating Pasadena restaurant -- there are several on the list, including POP Champagne Bar and Vertical Wine Bistro -- and be there by 7 p.m. on Aug. 15. That's the moment that the clanking of dishes and silverware will cease and patrons will pause to raise a glass to the doyenne of the elegant dinner.
A number of restaurants will also have dishes themed to the chef and the creations she was famed for.
Aug. 15 is another auspicious date on the Pasadena calendar; it happens to be the kick-off for SIP-tember, which, as you might imagine, will put the focus on the city's beverage offerings for a few weeks. We know, we know; September is still weeks off, but why not start something appealing early, despite what the date says?
We think Ms. Child, who loved indulgence, fun, and adventure in good measure, would have raised her wooden spoon in allegiance to that idea.
Follow NBCLA for the latest LA news, events and entertainment: iPhone/iPad App | Facebook; | Twitter; | Google+; | Instagram; | RSS; | Text Alerts | Email Alerts
Copyright FREEL - NBC Local Media