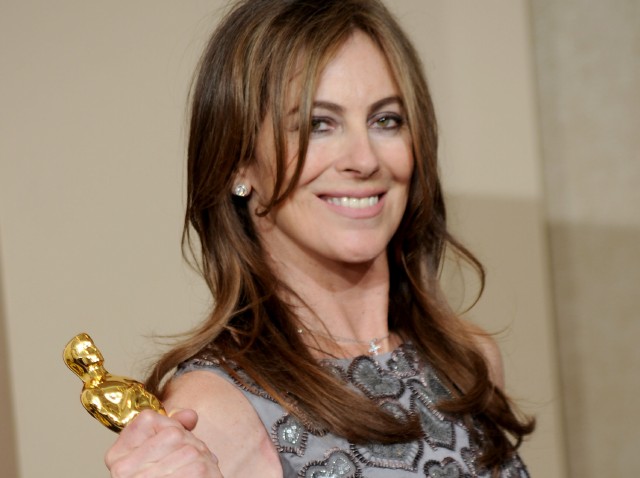 Did you have that "Near Dark" friend this past Oscar season?
We did. Others did, too. It was the friend who brought up the 1987 vampire flick "Near Dark" in any conversation that touched upon "The Hurt Locker," which went on to win the 2009 Best Picture Oscar.
Oh. And that film's director, Kathryn Bigelow, won for Best Director. First woman ever.
But even though the word "first" was bandied about in relation to Ms. Bigelow, she has of course been directing for several decades. "Near Dark" is one of her most famous works, and the people who love this film LOVE it. Own it. You know those people, who own a movie they obsess over.
Now the New Beverly Cinema is screening both "The Hurt Locker" and "Near Dark" on Wednesday, May 5 and Thursday, May 6. Ms. Bigelow is not slated to attend, but Bill Paxton and Jenette Goldstein of "Near Dark" will be at the Thursday night showing. Bill Paxton as a vampire. Hoo boy.
The Oscars are now two months gone, but let's keep up the Bigelow glow. And "Near Dark" fans, the moment you've wanted these past few months has nearly arrived.
Copyright FREEL - NBC Local Media