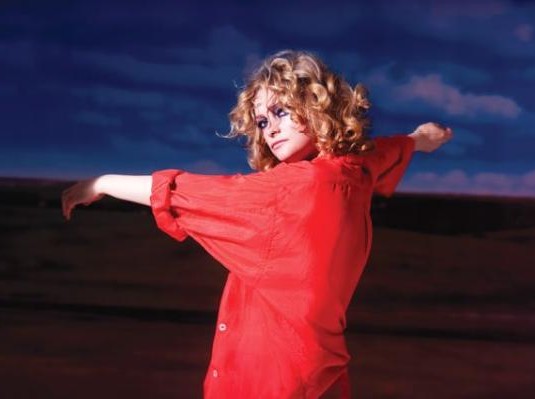 It's Goldfrapp's debut at the Hollywood Bowl. There's a whole night of gal/guy trios, and reggae beats, too. And our favorite LA house band Ozomatli.
If you're a Bowl buff, and you listen to KCRW, you know we're talking about the station's summertime World Festival, which we think we can safely and boldly call a beloved local music tradition. And on Monday, May 10, KCRW sent out word that the line-up has been lined-up in full.
It's a series that returns to the landmark venue again and again, probably definitely because it gathers together groups of stellar performers under interesting themes. Other music series must look to it and feel jealous.
We think the Sunday factor plays a roll, too. A summer Sunday is a beautiful thing, but a summer Sunday night can have a tinge of sadness; after all, weekend is wrapping. But with six Sundays in the World Festival calendar, there is no end-of-the-weekend slump.
Only sounds. The Bird & The Bee and Jimmy Cliff and The Chemical Brothers and Los Super Seven. Should you just buy tickets for all six nights? Do you want to banish summertime Sunday night sadness with the power of song?
Copyright FREEL - NBC Local Media