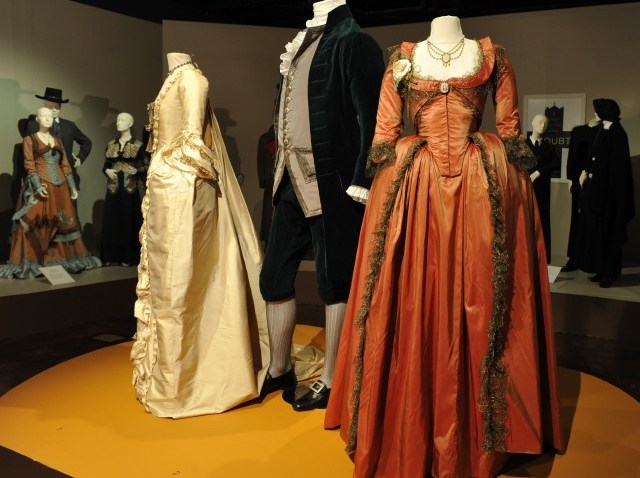 Movie costumes? They're something we can all agree on.
Even if group A goes to a film for the script, group B the acting, and group C because they're cousins with the gaffer, the costumes catch all our eyes.
The Fashion Institute of Design & Merchandising understands this -- after all, "fashion" is in the school's very name -- but, really, FIDM goes beyond mere understanding; every spring the institute hosts the annual Art of Motion Picture Costume Design exhibit (which fortunately falls right around Oscar time) to great acclaim.
In the exhibit: dozens of costumes from the previous year's films. The 2010 dates are Tuesday, February 9th through Saturday, April 17th (Tuesday through Saturday).
Here's the catch: nothing. It's free to all, and open to apparel aficionados and cinema fans and anyone who loves a well-stitched hem and elegant fedora.
And here's the reason you should go: FIDM is the only place on the planet you can see all these costumes together.
And here's the sartorial line-up for 2010, or at least a goodly chunk of it: the sparkly, shake-it clothes from "Nine"; lacy-regal get-ups from "The Young Victoria"; something apron-y from "Julie & Julia"; and all those Enterprise uniforms from "Star Trek." Plus the clothes from "The Duchess," the 2008 Oscar winner (it is a tradition to display the costumes from whatever won the Academy Award the previous year).
One of the best events of the movie year, in a town crowded with excellent film-related to-dos. Go go go.

Copyright FREEL - NBC Local Media