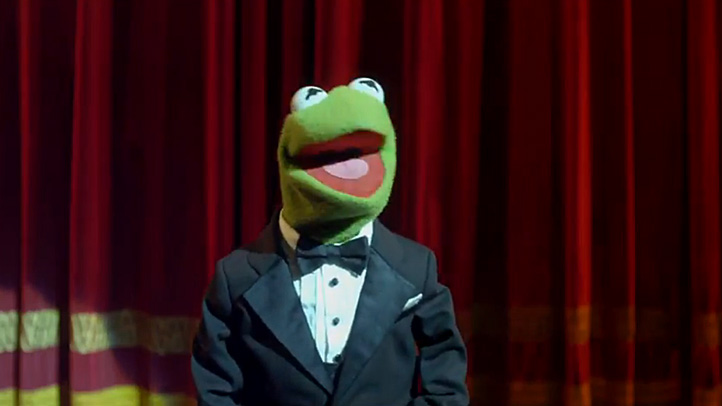 What was the moment you knew you had to -- and we mean, you absolutely and totally had to -- see Kermit the Frog live and in Muppet?
We had that particular epiphany when we saw the amiable amphibian riding his bicycle near the start of the "The Muppet Movie" (not only do you know the scene, you probably think of it during hard times, the better to get happy).
But a lot of Muppet lovers have had that moment, and now that particular dream can be fulfilled. Kermit and Miss Piggy are scheduled to appear before every El Capitan showing of Disney's "The Muppets" starting on Wednesday, Nov. 23. Not only will the two iconic Henson stars wave from the stage, they'll lead a holiday sing-a-long. Audience members even get a little jingle bracelet to stoke the mood.
Score.
Word has it that Miss Piggy's high-end wardrobe from the film -- yep, she wears a Zac Posen outfit, among others -- will be on display at the theater. We haven't yet had the epiphany that we needed to see a pig's fancy wardrobe up-close, but maybe our thoughts weren't reaching far enough.
Disney's "The Muppets" will play at the El Cap in Hollywood through Jan. 8, 2012.
Copyright FREEL - NBC Local Media