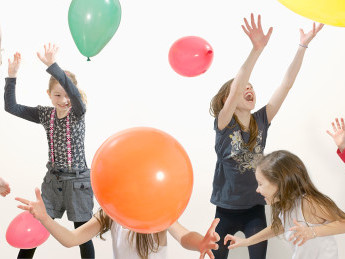 KidsFaire America's Family Expo is coming to the Orange County Fairgrounds on October 3rd and 4th. It bills itself as "the largest event of its kind in the country," featuring family entertainment, interactive pavilions, attractions and games for children of all ages.
It promises the best in educational resources, clothing and gear, home and garden products, and services designed to enrich the lives of babies, children and families everywhere.
Regular admission is $8.00 for adults and $5.00 for children ages 2 to 12.
KidsFaire supports children's literacy programs through the Head Start Association, providing educational support to underprivileged children. Kidsfaire also supports the Crisis Center, offering shelter and support to children and families in crisis since 1963, and the Ronald McDonald House Charities.
This year KidsFaire features The Jumpitz under the direction of its new CEO, veteran TV executive, Phyllis Schwartz. The Jumpitz is an award winning children's educational entertainment group, dedicated to inspiring children ages 2 to 7 to actively learn about and discover the world around them. The Jumpitz performances are designed to teach children what it means to be part of a diverse, global community, in a fun and effective way.
You can learn more about The Jumpitz at www.jumpitz.com.