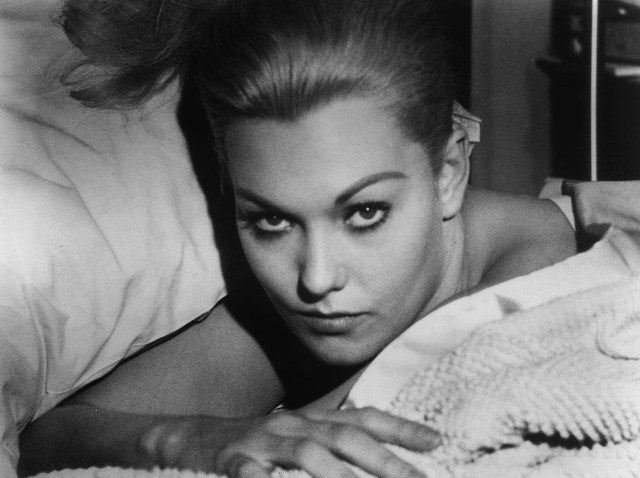 There aren't many female movie characters who have become quintessentially Californian in all our minds.
Maybe Norma Desmond from "Sunset Boulevard." Or Elle Woods of "Legally Blonde." But Kim Novak's Madeleine Elster, with her swept-back blonde bun and her fog-gray suit, all cool mystery and seductive looks, is up there in this pantheon. Put her in front of the Golden Gate Bridge and you've got concentrated on-screen California.
Ms. Novak not only occupies an important place in California film, and Hitchcockian film, but film in general. Which makes her appearance at The Egyptian, courtesy of American Cinematheque, so exciting.
The date is Friday, July 30 and tickets are going, says the Cinematheque. That's no Alfred Hitchcock-style twist. That's obvious.
"Bell, Book, and Candle" and "Pal Joey" will screen that night. If you want to see "Vertigo," that's playing Sunday, Aug. 1 at the theater, but note Ms. Novak will not appear.
We're lucky, LA. Just in a matter of weeks, three actresses who helped typify a cinematic decade have appeared in person; Gloria Stuart, who came to prominence in the 1930s, celebrated her centennial at the Academy; 1940s goddess Jane Russell just appeared at the Lasky-DeMille Barn; and now Ms. Novak, who owned every ounce of sangfroid-y superstardom with the 1958 release of "Vertigo."
Film fans, we're lucky to call this place home.
Copyright FREEL - NBC Local Media