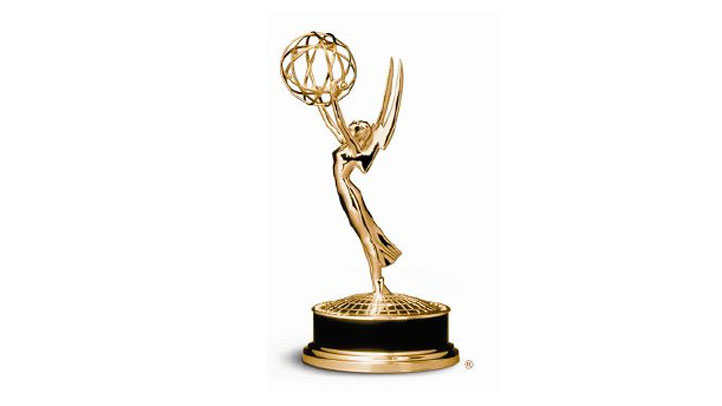 KNBC was the big winner at the 63rd Annual Los Angeles Area Emmy Awards, winning three out of three Best Newscast Awards. According to the Academy of Television Arts & Sciences, it is the first time that one station has ever won all three Best Newscast categories at the same time. The station won a total of 13 Awards, leading all winners for a second consecutive year. The Awards Ceremony was held at the Academy's Leonard H. Goldenson Theater on Saturday evening, August 6, 2011.

In a sweep of the highly competitive Best Newscast categories, KNBC's "Today in LA" at 6AM won Best Regularly Scheduled Daily Daytime Newscast (4AM-11AM), while the "Channel 4 News" at 5PM and 11PM won Best Regularly Scheduled Daily Daytime and Evening Newscasts (11AM-7PM and 7PM –Midnight, respectively).

In addition to the prestigious Best Newscast Awards, the station also brought home 9 additional trophies for Outstanding News Writer; Medical News Story – Multi-Report; Education; Crime/Social Issues; Outstanding News Feature Reporting; Sports Series (News), Light News Story-Multi-Report; Graphics and Outstanding Non-News Director. LX.TV's "Open House," which airs on KNBC, was feted with Best Informational/Public Affairs Series (More than 50% remote).

With the top three newscasts and 9 additional honors, KNBC led all stations in total wins, taking home twice as many Awards as its closest competitor that won six. The breakdown of the awards is as follows:

REGULARLY SCHEDULED DAILY MORNING NEWSCAST: 4AM- 11AM
Today in LA at 6am

REGULARLY SCHEDULED DAILY DAYTIME NEWSCAST: 11AM-7PM
Channel 4 News at 5pm

REGULARLY SCHEDULED DAILY EVENING NEWSCAST: 7PM-12AM
Channel 4 News at 11PM

OUTSTANDING NEWS WRITER (for a sixth consecutive year)
Mary Harris

MEDICAL NEWS STORY-MULTI-REPORT
Mercury in Seafood
Ana Garcia, Anchor
Charles Stewart, Executive Producer
Fred Mamoun, Producer
Kevin Nious, Associate Producer
Lindsey Jackson, Editor
Jose Hernandez, Camera

EDUCATION
Locally Green (half-hour special)
Elita Loresca, Bob Burnquist – Co-hosts
Mary Harris, Producer
Tim Howick, Producer

CRIME/SOCIAL ISSUES
LA Heroes: Untold Stories of Haiti (half-hour special)
Robert Kovacik, On-Camera Talent
Rebecca Nieto, Executive Producer

OUTSTANDING NEWS FEATURE REPORTING
Bruce Hensel, Reporter

SPORTS SERIES (NEWS)
Winter Games Olympic Stories 2010
Ana Garcia, On-Camera Talent
Fred Mamoun, Producer
Lindsey Jackson, Segment Producer

INFORMATIONAL/PUBLIC AFFARIS SERIES (MORE THAN 50% REMOTE)
LX.TV Open House
Julee Margulies Metz, Supervising Producer
Janel Tamares, Associate Producer
Eric Michael Wong, Segment Producer

LIGHT NEWS STORY – MULTI-REPORT
Rock 'N Roll Treasure
Chuck Henry, Reporter
Tara Wallis, Producer
Fernando Torres, Editor
Jose Hernandez, Camera

GRAPHICS
Jeff Steed, Graphic Artist

OUTSTANDING NON-NEWS DIRECTOR
Gayle Galvez, Director

For a complete list of winners, please visit http://www.emmys.tv/ or http://www.emmys.tv/awards/la-area-emmy-awards.