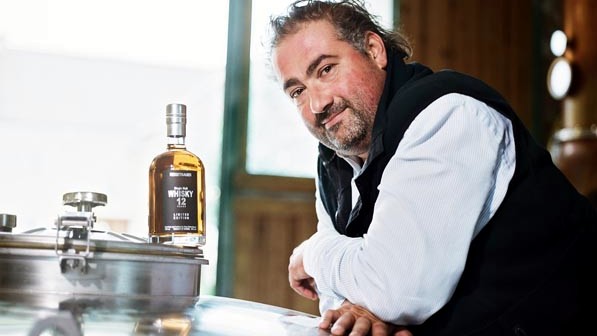 There are a few drinks associated with the fall that people turn to for celebrations, time and again. Large steins of body-heavy beer, is one common choice, as is a hot cider.
But schnapps -- or schnaps, if your prefer -- is also a fine beverage for autumn, but one that doesn't get as much play here in the U.S. That's because the German libation is often misunderstood 'round these parts, not by everyone, of course, but a few who think of it as just a dessert spirit and too sweet for pairing with heartier fare.
Hans Reisetbauer, a master brandy distiller, hopes to change minds when he visits BierBeisl in Beverly Hills on Monday, Oct. 15. The Austria-based beverage expert will talk about "the art of drinking schnaps" during the evening, and he'll line up the glasses as well. Flavors such as apricot, raspberry, and rowanberry will be paired with dishes such as white chocolate poppy seed parfait and weisswurst poached in milk broth.
In short, if you didn't make the Munich beer halls this year? This will be a bit of that country coming to LA, given that the distilled libations will be matched with traditional dishes, or dishes with traditional inspirations.
There are eight small plates in all, each with a fruit brandy pairing. Cost is $85 and reservations are a must.
Oh, and the whole schnaps vs. schnapps thing? The German spelling is indeed with one "p" if you'd like to go that route. We're figuring you'll be a schnaps expert after Oct. 15, and will serve it to your friends every fall, alongside the ales and ciders of autumn.
Follow NBCLA for the latest LA news, events and entertainment: iPhone/iPad App | Facebook; | Twitter; | Google+; | Instagram; | RSS; | Text Alerts | Email Alerts
Copyright FREEL - NBC Local Media